7.1/5.9/5.7Inch(18/15/14.5CM)3Size Hollow Strap On Dildo Vibrating Belt Dildo Buy Sex Toy India
INFO
- Product Code: VA9043
- Availability: In Stock
₹11,198.0
₹4,599.0
Ex Tax: ₹4,599.0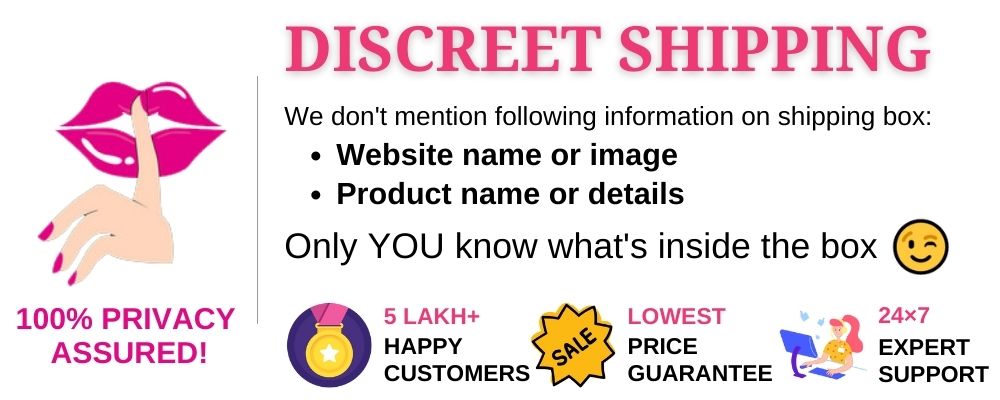 An excitingly lifelike strap-on system designed for vibrating hands-free enjoyment, This Hollow harnessed dildo was created with tons of versatility in mind!
Though sturdy enough for female wear, the Vibrating Hollow was specifically crafted to fit over a penis.
A smooth inner chamber slips comfortably over the shaft to a length of approximately 8.5CM.
Fixed to stretchy elastic straps, the dildo stays securely in place during playtime. Simply step into the thick waistband, tucking a slim back-strap between the butt cheeks.
Buzzing powerfully thanks to a multi-speed motor embedded right at the tip, the Vibrating Hollow activates with a twirls of the dial on a slick little remote. Backed by a convenient clip, the remote slides easily onto the waistband for quick access.
In subtly flexible TPR, the Hollow cleans easily using warm soapy water or a good toy care fluid/foam.
Compatible with any great quality water or silicone based lubricant.
Requires 2 AA batteries (NOT include).
Fits up to a 52" (132.1cm) waist.
SIZE
Big Size
Total Length:18CM
Diameter:4.2CM
Medium Size
Total Length:15CM
Diameter:4CM
Small Size
Total Length:14.5CM
Diameter:3.5CM
Sex Toys In Pune