MANHUUD [ glide ] 7" Penis Sleeve
INFO
- Product Code: VAHM0015
- Availability: 2-3 Days
₹26,413.0
₹5,999.0
Ex Tax: ₹5,999.0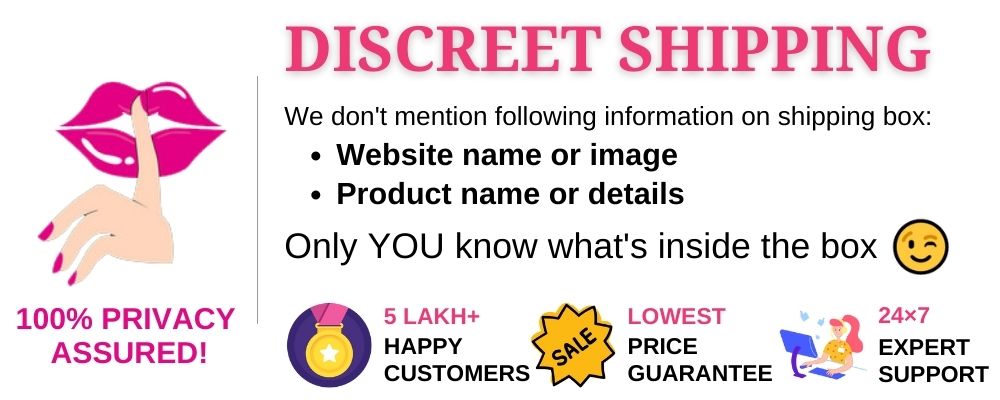 Highlights
Handmade
Materials: Medical Grade Silicone, Vitamin E Oil
MANHUUD [ glide ] is the world's first penis sleeve with a gliding foreskin. The head, shaft and foreskin are all made of different densities of silicone.
[ DESIGN FEATURES ]
> Triple density engineering:
1 - Super life-like gliding foreskin
2 - Textured shaft with underside ridge feature
3 - Soft + plump head
> Medical grade platinum silicone for safety + durability
> Custom inner core length + diameter to fit your penis
> Ribbed inner core creates suction for a secure fit
> 7 skin tones to match your complexion
> 3 models of [ glide ] - all different shapes + sizes
[ SPECIFICATIONS ]
Every MANHUUD realistic penis sleeve is uniquely handmade to order, so please allow slight variation in size and colour.
MANHUUD [ glide ] 7"
> Length = 7"
> Circumference = 5.8"
> Inner Core Length = 4.5" to 6"
> Inner Core Diameter = 1" or 1.1"
>>> 6" and 6.5" [ glide ] models also available.
[ COLOUR ]
Please see the pigment palette image.
The [glide] product photos are colour: D
The different colour pigments are mixed and cast into the silicone. They are not painted / sprayed - so won't wear off over time.
[ SIZING GUIDE ]
For your MANHUUD to fit perfectly, it's important to select the correct model and size options for your penis. Please refer to the [ Sizing Guide ] image and see the website for more info.
[ FITTING ]
MANHUUD [ glide ] is like no other penis sleeve on the market and has a unique and easy fitting method. There's a demonstration video on the website.
[ MAINTENANCE ]
Clean your MANHUUD with hot soapy water and leave to air dry. Silicone is naturally a bit 'tacky' until lubricated. MANHUUD [ glide ] is supplied with 'renew powder' (100% corn starch), which will keep your sleeve feeling soft and skin-like - ideal for foreplay!
[ POSTAGE + PACKAGING ]
All orders are insured, sent via Royal Mail using the fastest tracked service available. Your order will be posted in a secure white envelope and the contents heat sealed. Postal services across the globe continue to be disrupted, so please be patient :)
[ CUSTOMS FEES ]
Please check your local customs and import laws to see whether your order will incur any taxes or fees. Although additional fees are not usually necessary, it is your responsibility to pay them, as they are not included in your order total or postage cost. Failure to pay any required fees may result in your order being refused and sent back to us. Fortunately, this hasn't happened yet!
[ FAQs ]
> Once made, MANHUUD [ glide ] cannot be trimmed or adjusted.
> A MANHUUD penis sleeve can easily be fitted to sex toys and dildos.
> A MANHUUD penis sleeve works best with a good quality water-based lubricant.
[ END ]
Thanks for reading! Please let us know if you have any further questions or hesitations before purchasing and we'll be happy to help you.
You can read more about MANHUUD and why we're on a mission to create the most realistic penis sleeve possible - by visiting our website.
Lastly, if a MANHUUD penis sleeve would make a significant difference in your life, but you'd seriously struggle to afford the full cost - please contact us and we'll work something out.