9.8" Thrusting Dildo 360°Rotation 7 Vibration Modes 5 Thrusting 7 Licking Sex Toys for Women
INFO
- Product Code: VA8512
- Availability: In Stock
₹29,999.0
₹7,999.0
Ex Tax: ₹7,999.0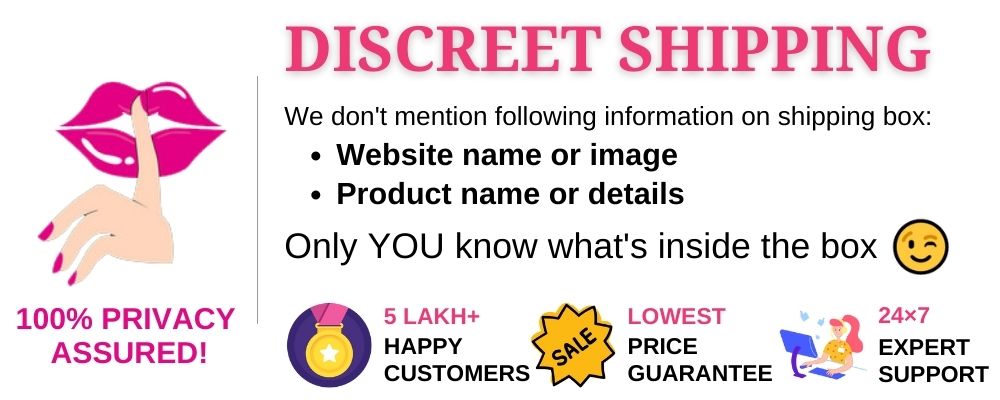 Drives You Wild 4 Ways: Vibrating & Rotating & Thrusting & Licking
Receive 4x The Stimulation & All The Euphoria---- In One Moderately-Priced Sex Toy!
Protected by VIVA AWA's Special Guarantee.
Get the self-lovin' exercise your physical body yearns for with an impressive sex toy that heats up to you---- literally!
Sizing up a little larger than most and featuring a broad shaft for added stretch, enjoy your toy as part of solo or shared games. Take full advantage of its extra length to explore a multitude of angles of stimulation and discover new sensitive spots as you play.
Realistic-looking shaft thrusts back and forth with 5 Thrusting & 7 Licking & 360°Rotation & 7 Vibration, providing powerful, rhythmic thrusting for a climax unlike any other, while the thrusting head targets your internal hotspots. No matter which pulsation you choose, it will perfectly suit you!
Wireless Remote Control!
Having a remote control makes playing easier and more fun when you don't have to look for the button on the G-s-pot vibrator itself to change the vibrations, though that is also an option if you prefer it. The dildo vibrator has a wireless remote control range of about 10 meters which is ideal for couple interaction as well solo masturbation. The included USB charging cable makes sure that you can easily charge the toy by connecting to your phone charger or power bank.
Steps for Usage
1. Press and hold the dildo start button for 1 to 2 seconds to turn on the device. At this time, the blue light stays on and enters the standby state.
2. Press and hold the remote control to turn it on. At this point, you can use the remote control to control the dildo.
Remote Control Operation
Up key: Control the vibration (short press the frequency conversion, a total of 7 frequencies) Long press to turn off this function.
Middle button: Control telescoping (short press frequency conversion, a total of 5 frequencies) Long press to turn off this function.
Down key: Control tongue licking (short press for frequency conversion, a total of 7 frequencies) Long press to turn off this function.
*The remote control will enter the pause state when it is on standby for 10 minutes.
Encounter All 4 Functionalities---- Together!
Pro Tip: To receive one of the most out of your Rotating Thruster, it's advised you acquaint yourself along with each feature individually prior to blending them all in your journey for awesome self-pleasure. (If a companion is around, give him the push-button control and also let them find what delivers you over the edge!).
The professionals of the Rotating Thruster have actually made it easy to play your way. It is water-resistant for scintillating self-love in the bathtub or even shower. This additionally makes it very easy to keep it looking and feeling fresh. Simply utilize cozy water and mild detergent. Towel dry out and retail store this sex toy only after it is actually completely dry, preventing the exchange of other sexual activity playthings.
This Rotating Thruster carries out certainly does not require electric batteries, They're currently secured inside the deal with and also they are actually rechargeable by means of any sort of USB port, a wire is actually included.
Product Details
Features: Multiple Vibration Modes, Multiple Speeds, Rechargeable, Rotating, Thrusting Action, Multiple Motors
Length:9.8"/25cm
Insertable length: 6.7"/17cm
Thrusting length: 1.2"/3cm
Width: 1.1"/2.8cm
Material: Liquid silicone
Power Source: Rechargeable