8 Inch 20CM Realistic Dildo Vibrator Sex Toy In India
INFO
- Product Code: VAWSY08
- Availability: In Stock
₹17,723.0
₹8,862.0
Ex Tax: ₹8,862.0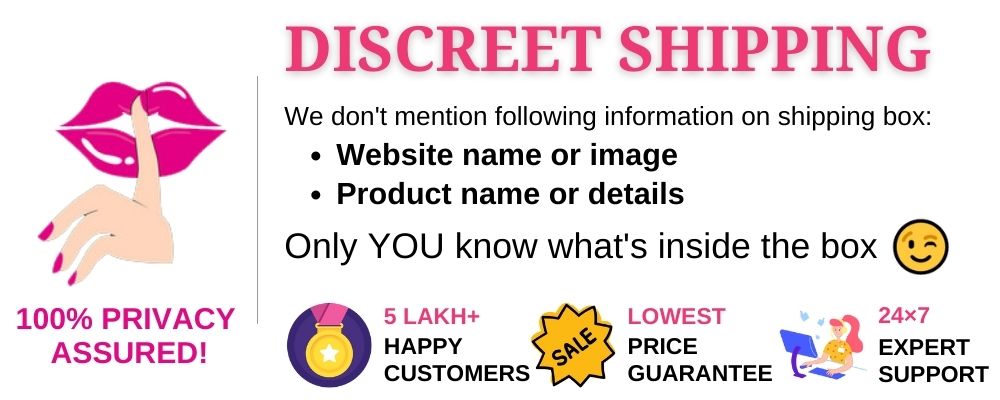 You Will Love The Realistic Feel of This Thick Cock!
Unlike other dildo vibrators, this one has a perfect handle. Not only can it be used for your personal solo, but women, men, and couples can experience different kinds of thrillings through this wand, whether it's for their own enjoyment, role-playing, or the fantasy of a third-party partner. And the handle is great for fast and hard pumping or pointing the dildo at your most sensitive spots. The front?Or the back?
Get incredibly lifelike pleasure with this real-feel dildo! Sculpted tip and veins massage your spot for explosive orgasms! Generous girth & length to fill you and satisfy all your desires for a real man!
Thrusting&Vibrating
When you crave the feel of real thrusting fun with a side of intense vibrations, it's time to reach for dildo vibrator! The realistic dildo comes with an extra-powerful motor to drive you wild.10 pattern vibration and 3 thrusting speeds allow you to get the pounding you are craving. You can start off slow and gentle while warming up before switching to something faster and stronger.
Total length: 8 inch
Insertable length: 6.7 inch
Diameter: 1.4 inch