Clitoral Sucking Vibrator 10 Frequencies Waterproof Rechargeable
INFO
- Product Code: VA014481
- Availability: In Stock
₹14,098.0
₹4,999.0
Ex Tax: ₹4,999.0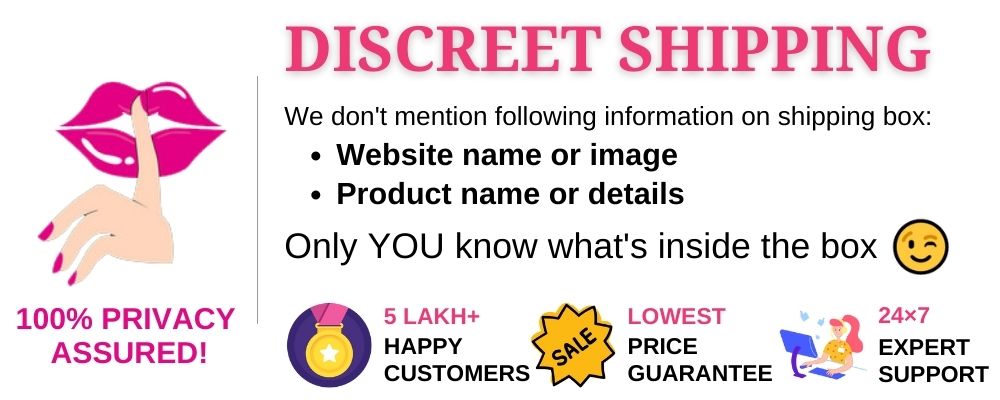 It Feels Like You're Getting Oral Sex!

Suck on Your Clitoris with 10 Different Patterns to help you reach orgasm in just a few moments. With its comfortable handle & button, you can easily witch different vibrations to vary the pleasure.
Via an included mini USB cable, 90 minutes of charge time will run the sucker for up to 60 more minutes of continuous use. Enabling you to use it and experience pleasure anytime, anywhere.
Feature:
10 PLEASURE MODES: you can start slowly with the intensity level, then increase it as need be.
100% WATERPROOF for pleasure and fun with peace of mind.
PREMIUM MATERIALS: made with the best medical silicone and guaranteed to be phthalate-free.
WIRELESS AND CHARGEABLE VIA USB, no more need for batteries.
CLEAN EASILY using warm water and antibacterial soap or a good toy care formulation.
COMPATIBLE with water-based lubricants only, avoid contact with silicone lubes!
How To Use
1. Long press 3-5 seconds POWER key to turn it ON/OFF
2. Short press the INCREASE key "▲" to next powerful mode
3. Short press the DECREASE key "▼" to next gentle mode
4. Insert the plug to the DC port to charge your toy
5. The vibe won't turn on with the charger still attached. Please take the charger out and turn it on.
Sex Toys In Chennai