Couple Vibrator with 10 Vibrations Waterproof Remote Control Rechargeable
INFO
- Product Code: VABCS01
- Availability: In Stock
₹16,999.0
₹5,999.0
Ex Tax: ₹5,999.0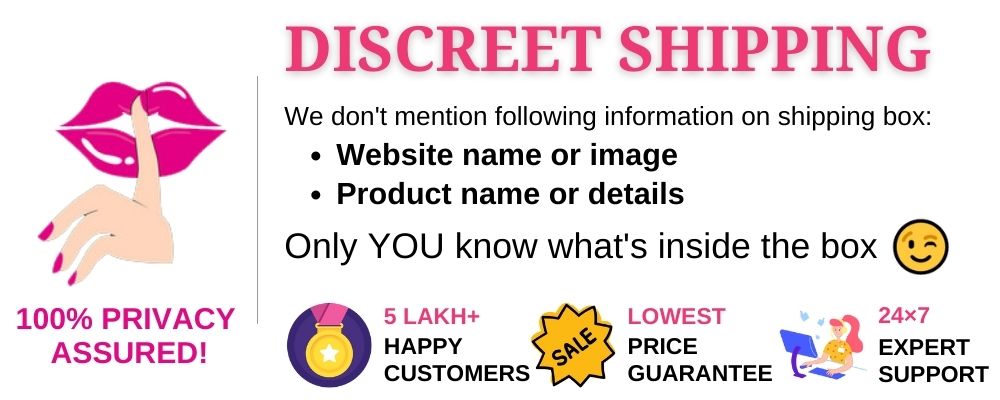 Ultra-Slim and Ultra-Comfortable - An Upgraded version of another couples vibrator
We equipped an industry-leading thinner 0.39 inch g-spot tail for comfortably wear while leaving plenty of room for your man to share the vibrations
Powerful Clit and G-Spot Stimulation
Feature with 2 powerful & whisper-quiet motors, both of you will share the vibe and pleasure. It's also flexible enough to fit your unique body so you can feel the vibrations and you off there
Hands-Free Stimulator for men
If you are a beginner for "back door" play or have a "petite" area, you will be shocked by this toy. Both insertion and removal are comfortable and the dual vibrators are both strong and directly address the areas concerned, which will provide a maximal amount of pleasure
49 Ft /15M Wireless Remote Control Partner Vibrator
Advanced remote with 10X intensity change, you and your partner can play and share control at home or outside with the remote function, exploring more adventures
100% Waterproof
The partner vibrator is fully waterproof. You can rest assured use it in the shower or bathtub to have more wet fun. And it is easier to clean.
Skin-friendly Silicone
Made from body-safe silicone.It is flexible and the angle of the toy is adjustable, so it bends to more comfortably fit the wearer's shape.
Magnetic USB Rechargeable
You can enjoy the fun up to 90 mins with the remote control couple vibrator after 1 hour charging.