Couples Vibrator India Wireless G Spot Clitoral Stimulation Dual Motors 10 Powerful Vibration Modes Sex Toy
INFO
- Product Code: VA7755
- Availability: In Stock
₹19,358.0
₹4,999.0
Ex Tax: ₹4,999.0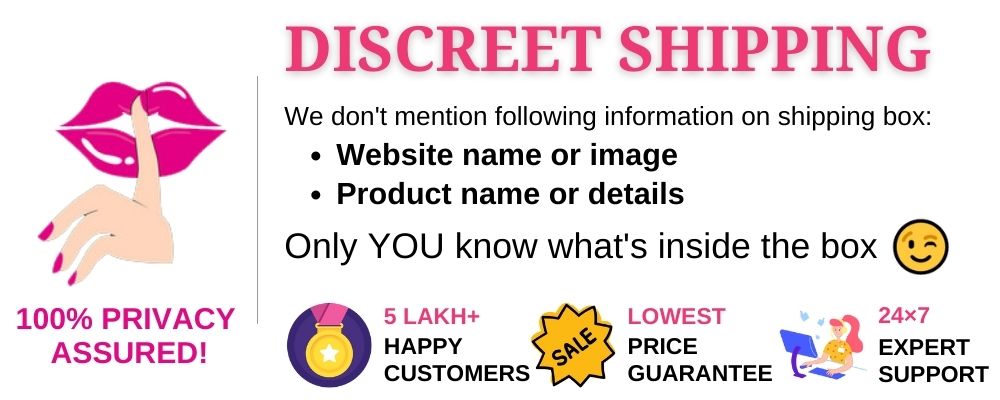 You will love that this personal vibrator has 10 different settings ranging from steady vibration to pulsation. With so many options, you will surely find the one that you'll love!
Dual vibrating toy surrounds your clit for an intense orgasm! For even more thrilling dual stimulation, you can insert one arm of this adult sex toy for a G-spot pleasure while the other arm vibrates on your clit!
Having a remote control makes playing easier and more fun when you don't have to look for the button on the g-spot vibrator itself to change the vibrations, though that is also an option if you prefer it.
The rechargeable battery of this clitoris vibrator is perfect, because
Perfect for the First Time Couple's Use
Many women are unable to reach climax without some sort of stimulation to the outer parts of their body. This toy is a wonderful help for that. If you are looking for a great way to bring your partner more pleasure in the bedroom, or you want to make sure you enjoy sex as much as your partner, this is a great toy to do that!
10 Vibration Functions to Explore
With 10 different types of vibration, this power-packed vibrator will push you quickly to an intense climax, or you can cycle through the pulsating, escalating settings to tease yourself (or your partner!) and let your pleasure build slowly until you reach an climax and cum again and again!
Smooth Sleek U-Shape Design
The couple vibrator is quite flexible at the turn of the U part that joins the two arms so that it will conform nicely to various anatomical parts and can be used in several different delicious ways, including on the clitoris, the perineum, in the vagina, or anus.
Velvety Soft & Flexible Material
Made of the Body-friendly silicone, it is virtually maintenance-free, can be cleaned quickly and easily with warm soapy water or with a good toy-cleaner. Always choose a good water-based lubricant. Silicone lubes should be avoided, as should contact with silicone toys and products.
USB-Rechargeable for Quick Charge
Conveniently rechargeable via USB, this clitoris stimulator can be powered up using an included cable and any free USB port (or compatible adapter). Approximately 60 minutes of charge time will provide up to 60 continuous minutes of enjoyment.
Sex Toys In Chennai