Desirable Magic Finger Vibrator For Women
INFO
- Product Code: ADI12
- Availability: In Stock
₹8,075.0
₹6,299.0
Ex Tax: ₹6,299.0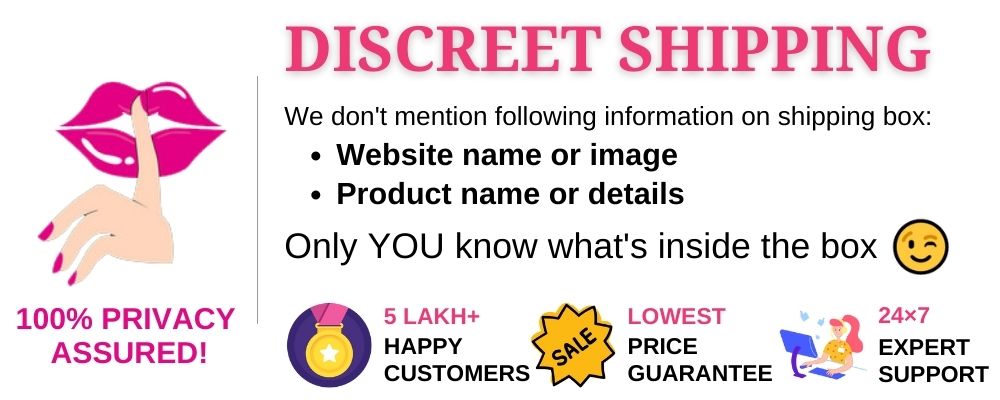 Want to spice things up in the bedroom or just crave some intensely pleasurable private moments? Then the Desirable Magic Finger Vibrator For Women is the right choice! It is pure pleasure cleverly disguised in a small package.
The Flexible rechargeable vibrator comes with 12 vibration and suction modes, Its curved shape allows stimulation of the G-spot in addition to stimulating the clitoris with the suction "tunnel". The suction tunnel measures 2.5 cm in length and 1.5 cm in diameter . It is super flexible, which makes your experience even more comfortable and enjoyable. Make your moments of intimacy even better with this incredible vibrator. Enjoy!
Made of waterproof and durable high-quality silicon, this toy will give you the luxury of using it just about anywhere. So you can go ahead and draw a hot bath, slide your toy in and unleash its vibrating power while you relax and take things slow. The velvety material is gentle enough for your g-spot and even your clit, while the powerful motor will send strong currents of pleasure directly where you need them the most.
Product Information
Material: Silicone
Colour: Rose
Length (cm): 16
Circumference (cm): 4
Battery: USB Charging
Vibration: Yes
Vibration Level (Max 5): Multiple