Egg Vibrator Female Massage 10-Modes Wireless Sex Toy In India
INFO
- Product Code: VA5062
- Availability: In Stock
₹13,499.0
₹2,999.0
Ex Tax: ₹2,999.0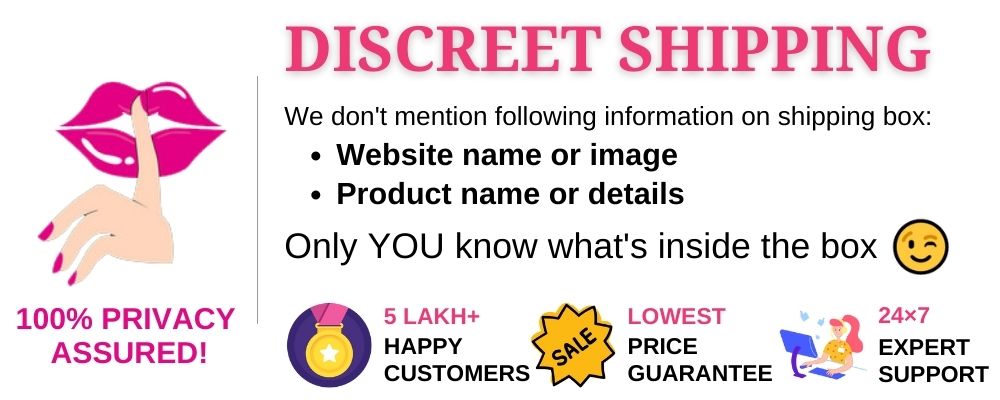 Our Sensual Massage 10-Modes Wireless Egg Vibrator is a remote-controlled egg vibe. You can get it in popping pink or glamorous green depending on your style. It comes with a small remote control that lets you access its ten exciting modes. With its compact size, you can place it in your purse and bring it along with you. Overall, it's cute, elegant, and sexy!
Before you start scrambling, you can set the pace with a good water-based lubricant. It can help you slide it in smoothly. Also, it's the most compatible with your toy. Furthermore, you have to make sure that batteries are in place for your remote control and your vibe. You don't want to fall short of an "eggs-plosive" orgasm!
When you're all finished, you can tidy without any problems. You can wash it with warm water and mild antibacterial soap. You can dry it out or wipe it with a clean towel, and then can keep it safe in storage.
Crack yourself into a climax with your very own Sensual Massage 10-modes Wireless Egg Vibrator!
Material: Silicone
Length:
Vibrator: 3.58 inches
Remote Control: 2.17 inches
Diameter: Vibrator & Remote: 1.42 inches