Foldable Rabbit Vibrator Orgasms Female Sex Toy India
INFO
- Product Code: VA7049
- Availability: In Stock
₹7,200.0
₹3,600.0
Ex Tax: ₹3,600.0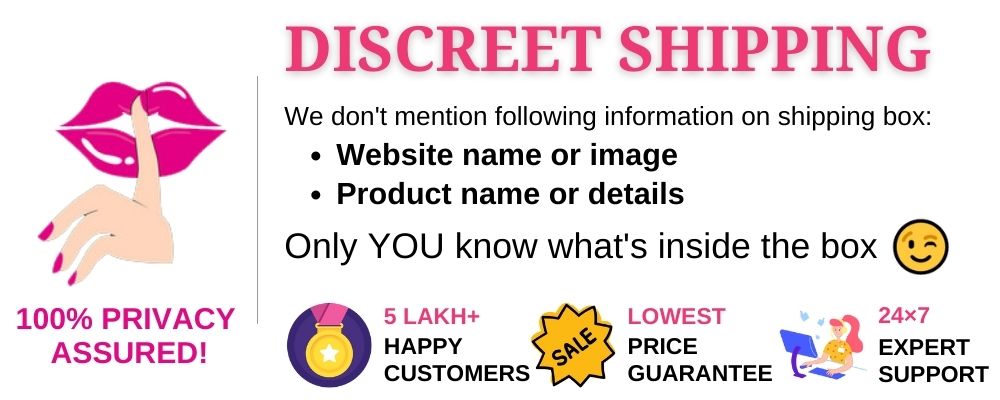 Do you think your sexual experience is a little old-fashioned? Stop talking. We've got it for you. Use our foldable rabbit atmosphere to enjoy unforgettable happy moments and multiple orgasms. You don't know which wave of happiness will hit you first, because this toy covers all your sexy areas.
Prepare your body for an intense self-loving session with a toy that will soon become your favourite. Slide the generous size of the vibrator inside and begin the journey into the realm of deep satisfaction. This rabbit will touch your inside walls with the ridges of the shaft, all designed for an increased pleasure and excitement of your G spot. Stimulate yourself with thrusts at a speed comfortable to you and hammer away until you get to your climax. Don't hang back from using all the features of the rabbit in order for you to get within reach of the much awaited release. The rabbit head applies vibrations to your clitoris and its tail stimulates your anal area, all at the same time. You will experience mixed sensations and will begin to feel hot like never before. Using this rabbit toy, you are guaranteed to achieve great multiple orgasms.
Turn your bedroom into a new and exciting place with the Foldable Rabbit Vibe. Apply a dash of lube for a slippery insertion and just let yourself loose. Be careful, as it has some addiction like qualities that may be hard to resist.
Size:185*35mm
Commodity Quality Certification:CE
Material:Silicone
Model Number:Double Vibrators
Powered by:2*AA battery (not included)