IRENA I Smartphone Controlled Vibrator (iPhone & Android)
INFO
- Brand: TENGA
- Product Code: NN14
- Availability: In Stock
₹8,500.0
₹6,299.0
Ex Tax: ₹6,299.0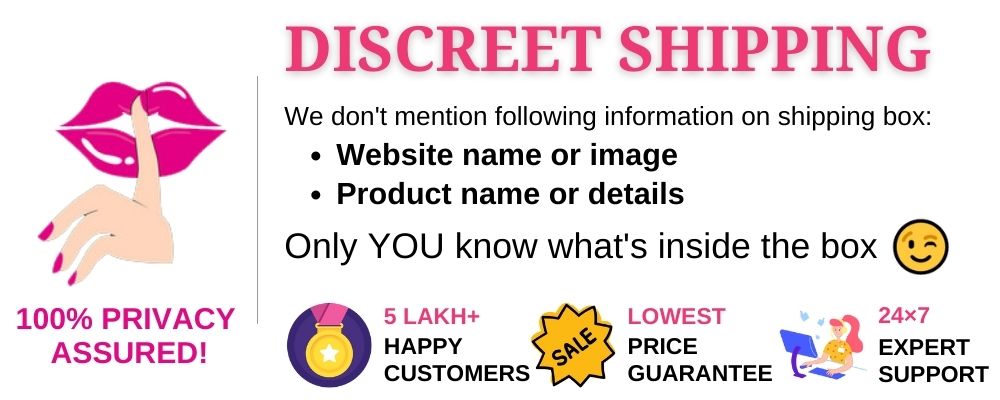 DESCRIPTION
1. Video chat + remote control from different place.
2. Dual Mode: Smartphone and traditional.
3. Get custom vibration by hand-drawn on the screen.
4. Customize private vibration mode.
5. Multi-Control Mode: Voice, Sliding, Motion, Clicking…
6. 100% silicone.
7. 100% Water Proof.
8. Rechargeable Lithium Battery.
9. Strong Vibration & Ultra Quiet Motor.
10. Function of Kegal Trainer.
KEY FEATURES
Material: Silicon ABS
Colour: Random
Total Length: 16 cm
Effective Length: 7.5 cm
Maximum Diameter: 3.3 cm
Waterproof: 100%
Weight: 55 gm
Battery: Lithium Battery 3.7V 300mAh
Charging Time: 80 minutes
Special Feature: Remote control from different place.
Maximum Continuous Use: 4 hours
Vibrate Mode: 10 modes (preset) + more ( custom)
Advance Amount: 500
HOW TO USE
IRENA I Smartphone Controlled Vibrator (iPhone & Android) is loaded with tons of features in it.
*It can be operated solo for which
First unpack the product and clean it before using it.
Twist the tail to detach it from the main body.
Plug in the USB charger in the charging port that you will see after detaching the tail.
After charging the vibrator, press the only button on the vibrator to turn it on and press it again to start the vibration.
*You can operate it with the help of application
In your smartphone, go to the app store or play store.
Search for an application with the name of realov.
Download and install the application.
Open the application and turn on the vibrator so the vibrator can pair with your app.
Once you see it connected, now you can play with your vibrator with different features you see on the application.
*Using it with your partner.
You can use IRENA I Smartphone Controlled Vibrator (iPhone & Android) with your partner anywhere in this world by -
Once you have downloaded the application on your phone. Tell your partner to download the same on his phone.
On your side, click on the chat icon on the top right of your screen and make a username and password you want and then hit REGISTER.
Tell your partner to click on the same icon on his app and enter the same user name and password that you created and click on LOGIN.
Now if your partner uses his app to turn on the vibration patterns on his app, you will see your vibrator reacting to it.
Now stay close to your partner even if she is miles apart.