Large Glass Plug Crystal Mushroom Shape
INFO
- Product Code: VABG04
- Availability: In Stock
₹9,999.0
₹3,999.0
Ex Tax: ₹3,999.0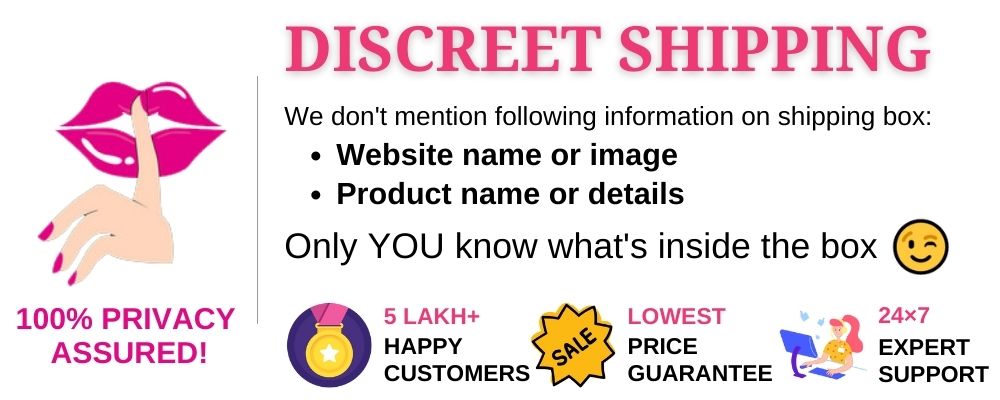 This is the plug which will please you
With this plug, you will can be fulled up all day long if you like!
Mushroom head
For the fun of the anal play is the process of slowly expand stimulation when you plug it in, and once it in, you can feel full inside.
Temperature Stimulation
Cold or Hot, you should try this to get a different experiecne.
Bathtub play
Make sure to hold it well cause it is very smooth and easy to be cleaned after having fun.
Warm Tip: This plug is a challenge for new anal player, please check the size before order.
This plug is made for the player who pursuit for ultimate anal fun, we bound to build this plug to be one of your sex collections!
Why you need a glass plug like this:
1.Smooth surface.
2.Odorless and easy to clean.
3.Good conductivity for heat or cold.
4.No crack or sharp edges.
The Ultimate Anal Stimulation
Details:
Length:3.93 inch
Diameter:1.96 inch
Weight:230g
Color:transparent
Q:Is this shipped discreetly?
A:Dear customer, please don't worry, the products in our store are shipped carefully. We will protect your privacy. No sensitive words on the parcel.
Q:it safe to let go of it? I feel like the shaft is too small and it feels like it would go all the way in
A:Theoretically,it is designed to prevent plug slide in, don't worry too much and enjoy the fun