Premium Double Hole Vibrating Remote Control Cock Ring
INFO
- Product Code: NN04
- Availability: In Stock
₹9,999.0
₹6,999.0
Ex Tax: ₹6,999.0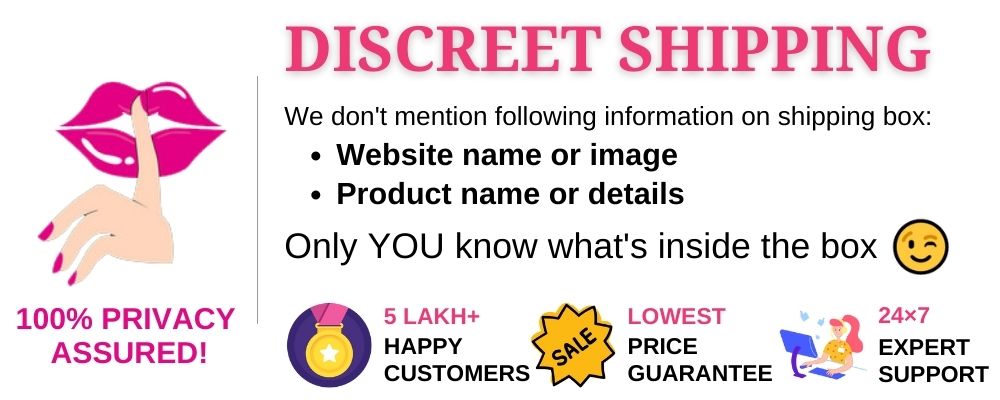 Men don't just have an option of masturbators and fleshlights to curb their sexual desires via sex toys. At Naughty Nights, now you can get your hands on revolutionary products like Premium double hole vibrating remote control cock rings, exclusively for men who want a thrilling experience during intimate times with their ladies.
The double hole cock ring can be worn by men for a sensual experience during sex. Its double ring allows for easy and comfortable time. This silicone made product is super soft when worn and even feels gentle on the vagina of the woman. Along with it, its additional women pleasing part is a cherry on the cake which massages the outer vagina part in women thoroughly. The product comes with a remote controller which you can use to start the vibrational feature of the product. It's intense vibrations are enough to make you both cum harder.
The luxurious black colored cock ring is no less than a blessing for couples who are looking for a satisfying experience in their bedroom. It is lengthy enough to fit into maximum size-penis and with 12 different modes of vibrations, is the best sex toy to have with you.
KEY FEATURES
Material: Silicone
Colour: Black
Total Length(between rings): 10 cm
Total Width(rings): 3.2 cm
Total Length(vibrating unit): 9.2 cm
Vibration: Yes
Vibration Modes: 12
Power Source: USB (Included)
HOW TO USE
Once opened, clean the product thoroughly.
Make sure to charge the product fully before use with its USB charger.
Apply lubricant on the product and on your genitals before wearing it.
Lube makes it even more pleasurable for you.
Use the cock ring for its intended purpose.
Change the modes of vibration with the help of the remote controller.
Once used, clean the ring properly with cloth or tissue and keep it in a hygienic place, ready for next use.