Pretty Love Abner | Mobile App Control Vibrator
INFO
- Product Code: NN16
- Availability: In Stock
₹12,000.0
₹5,399.0
Ex Tax: ₹5,399.0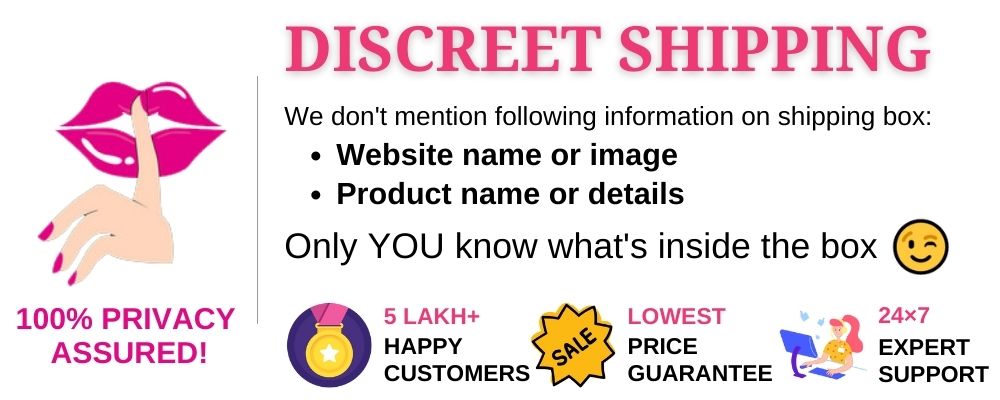 Pretty Love Abner Mobile App Control Vibrator is a perfect sex toy for all the couples to enjoy because you can use this one to relish the thrilling intimate endeavour by operating with a smartphone app.
Pretty Love Vibrator is a convenient size product which can be inserted in private parts of a lady and a man for that matter as well. It is made of silicone which is skin safe and super soft on touch. Also, it is easy to take out the vibartor after use too because of the strap attached to its bottom part.
The vibartor can be run by a mobile application which your partner can operate while sitting next to you, especially when you want to take the romance out of the room. This gives your relationship a different thrill and fun which you can not even achieve with phone sex, so, get your hands on this amazing vibrator to bring all the missing love.
The product is wireless and USB chargeable. Also, with 12 different frequency vibrations, it is all set to rock your world. So, why wait when you can introduce excitement in your relationship?
KEY FEATURES
Material: Silicon ABS
Colour: Random
Battery: USB Rechargeable
Vibration Frequency: 12
Wireless: Yes (Working with Bluetooth Applications)
Waterproof: Yes
Application Link: Scan QR Code given on the box
HOW TO USE
It can be operated solo as well for which you have to unpack it.
Twist the tail to detach it from the main body.
Plug in the USB charger in the charging port that you will see after detaching the tail.
After charging the vibrator, press the only button on the vibrator to turn it on and press it again to start the vibration.
To use it with your partner, download the app mentioned on the product .
Open the application and turn on the vibrator so the vibrator can pair with your app.
Once you see it connected, now you can play with your vibrator with different features you see on the application.