Rabbit Vibrator India G-spot Clitoris Stimulation Rechargeable Waterproof 10x10 Vibration Modes Dual Motors Sex Toy for Women
INFO
- Product Code: VA9600
- Availability: In Stock
₹20,798.0
₹8,999.0
Ex Tax: ₹8,999.0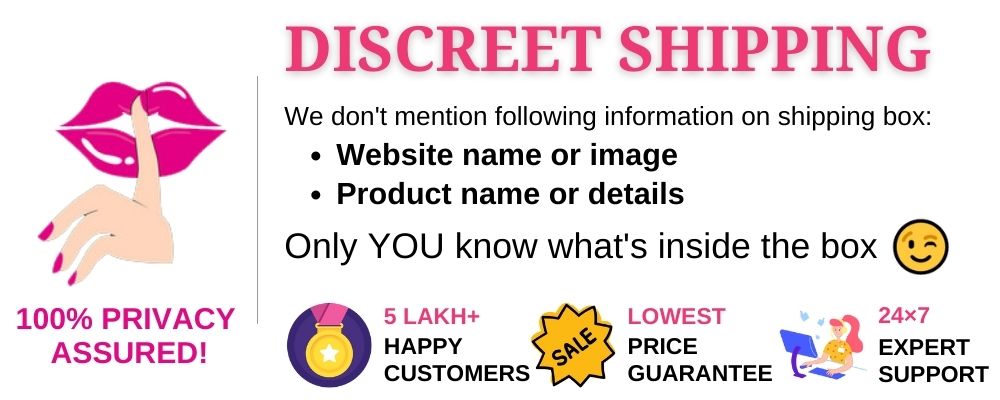 This big, satisfying rabbit G-spot tip and vibrating bunny ear stimulator know just how to tease and please. Each stimulator has a separate, independently controlled vibrating motor. Feel the shaft's 10 modes of speed and patterns. Combine them with the bunny stimulator's 10 vibration modes and uncover up to 100 levels of pulse-racing sensation!
How to Use
Activate the shaft vibration by tapping the longer Power Button/Shaft Motor Button. Keep tapping to cycle through all 10 modes of shaft. Activate the bunny vibration by tapping Rabbit Motor Button. Double tapping Shaft Motor Button or Rabbit Motor Button to pause vibration.
10x10 Possible Vibration Modes10x10 Possible Vibration Modes
The shaft and bunny ear have 2 separate, independently controlled vibrating motor. 3 speeds and 7 patterns of vibration in the shaft, 3 speeds and 7 vibration patterns in the ears.
Whisper Quiet
This elegant rabbit vibrator is quiet, so it's perfect for discreet use, with or without your favorite erotic literature.
Waterproof
Waterproof make it convenient to clean and in use, but please note Do not soak in water long time.
Features
Made from satin-smooth silicone
Powerful vibration from 2 independent motors
Curved tip teases your deepest spots, Thick, flexible bunny stimulator thrums outside
3 speeds and 7 vibration patterns in the shaft
10 bunny stimulator vibration modes
Incredible total of 100 possible vibration combinations
Ergonomic handle lets you to hold comfortable
Length: 9.5 Inch
Insertable Length: 5 Inch
Width: 1.5 Inch
Girth: 4.8 Inch
Charging Time: 2.5 Hours
Operation Time: 2 Hours
Expert Tips
Rabbit vibrators can be really intense if it is your first time using one. Don't be afraid to take your time and get used to things before you try all the settings at once. Also, make sure to experiment with all the different vibration settings as the setting you choose can make a big difference to the entire feel of the experience.
Don't be afraid to use a lot of lubricant. Your body will create some natural lubricant but it is never a bad idea to add some extra just to be safe. It will make a big difference to the entire experience and make it much more comfortable overall. Be sure to only use a water-based lubricant with this toy as other types will damage the silicone.
Care Guide
Be sure to keep your vibrator clean by washing it with a mild antibacterial soap or an appropriate toy cleaner after each and every use.
Only use a water-based lubricant when using this toy to avoid damaging the silicone.
Do not use abrasive materials to scrub this toy. For example, steel wool, metal bristles, or any other abrasive material should not be used.
Do not put the toy in the dishwasher.
Sex Toys In Bangalore