Ribbed Silicone Vibrator: Tiger by Fun Factory
INFO
- Product Code: VL1
- Availability: In Stock
₹24,999.0
₹21,999.0
Ex Tax: ₹21,999.0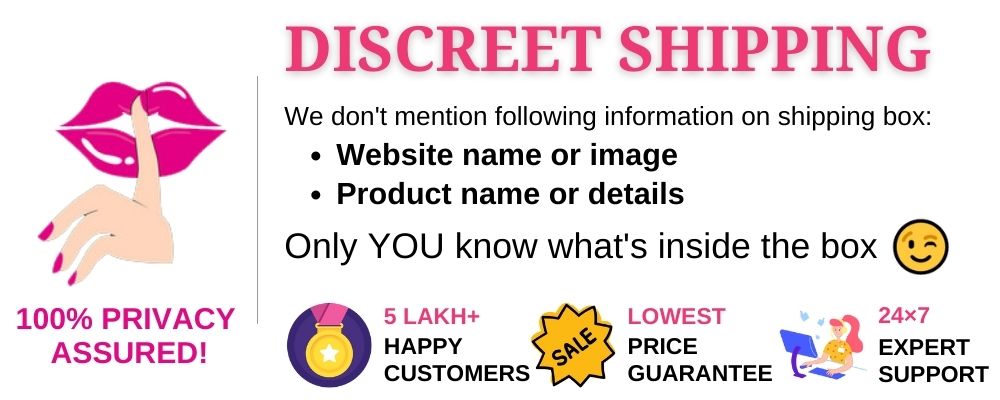 Silicone vibrator with a ribbed texture. This vibrator is a classic-style toy that delivers pleasure and a powerful climax. The soft silicone makes for a smooth glide with the perfect amount of friction. The ribbed texture provides great added texture for an even more stimulating experience. This vibrator also features a curved tip that is perfect for stimulating the G-spot. The shaft of this vibrator is flexible which helps it move with your body and create a more natural feel. With six intensities, six vibration patterns, and a rechargeable battery, this toy offers endless opportunities for pleasure. Order online today and have yours delivered with our 100% discreet delivery service all across India.
Specifications
Imported from Germany
Medical-grade hypoallergenic silicone
100% waterproof
Ergonomic loop handle for easy grip and added control
Rechargeable battery
Raised buttons for easy use
Colour: Red
How to Use
First, you will need to decide if you would like to use a lubricant when using this toy. Your body will produce some natural lubricant as you get aroused but an additional lubricant is always a great option when masturbating or using toys with a partner. Because this toy is made of silicone it is important to only use a water-based lubricant. It is strongly recommended to use a lubricant when indulging in anal play. Begin by applying any desired water-based lubricant to the toy and to your body. Position the toy with the curved tip pointing up and line it up with your vaginal or anal opening. Hold the loop handle and slowly insert it into the body. Once inserted use the raised buttons on the handle to select a vibration intensity and vibration pattern. Once you've selected your vibration begin withdrawing and reinserting the toy at your desired pace and rhythm. Continue this process until you reach satisfaction.
Expert Tips
1. Using a dildo can take some practice, and each one can be a little different. If this is your first time using a dildo, don't be afraid to take your time and really get used to the feeling. Even if you have used a dildo before but not the same kind, take your time and get used to the feeling and how it moves in the body. Once you are used to it you will find that there are endless opportunities for pleasure and stimulation.
2. Waterproof toys such as this one are great for getting outside the box with your play. Don't be afraid to get creative and play with our toy outside of the bedroom. The shower and the bath are both great places to try out your new toy no matter if you're alone or with a partner.