Rotating Rabbit Vibrator G Spot Vibrator Waterproof Clitoral Vibrator 7 Vibration Modes Sex Toys for Women India
INFO
- Product Code: VA5030
- Availability: In Stock
₹29,999.0
₹5,999.0
Ex Tax: ₹5,999.0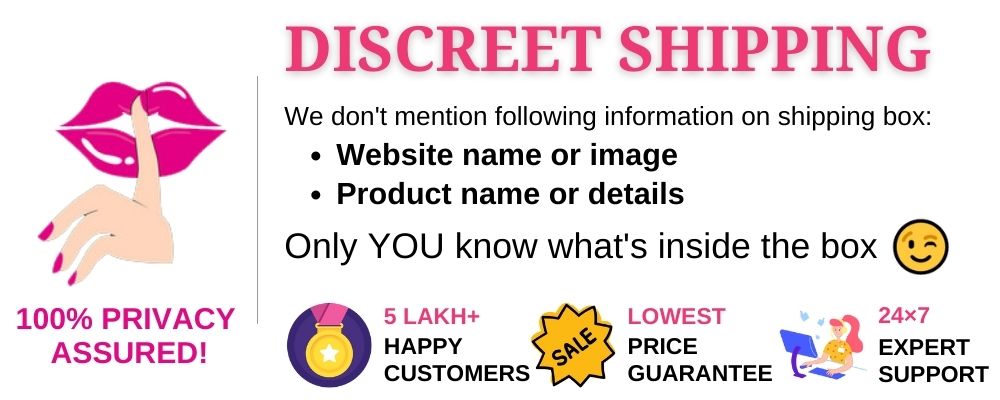 Rabbit vibrator boasts unique nubbed flower pistil clitoral stimulator & metal beads inside & a curvaceous shaft for a fusion of internal and external bliss that'll leave you jumping for joy.
Multi Stimulations for Blended Orgasms
Featuring a powerfully vibrating flower pistil, it will tease and tantalize your clit while the rotating beads massage your vaginal walls, and the gently angled head delivers an amazing stimulation to your G spot. A blended climax creates sensations that can be felt all over the body, inside and out.
Multi Modes for Fun
The motor and beads in the curved shaft are bursting with 3 rotating directions and 7 patterns of vibration for an intense G spot massage, while the flower pistil on the clitoral stimulator delivers intense external sensations with 7 vibrations. Find the most suitable mode for yourself.
100% Waterproof
Imagine you are lying in your cozy bathtub, BOMBEX rabbit vibrator is doing her duty under the water. The sound of the water, the groaning of climax, your body trembling with excitement in the misty water. It just feels like wonderful music playing in heaven.
Body-friendly silicone+high qulity ABS
With a seamless silicone shell the g spot vibrator feels silky and soft. It creates an easy glide against skin, especially when it's used along with a quality water-based lubricant. It can be cleaned quickly and easily with warm soapy water or with a good toy-cleaner.
Not too large or small
The g spot rabbit vibrator is very friendly to the beginners with a suitable size. It is 5.11 inches for the insertable part and 1.41 inches diameter for the head part. The package is discreet, it comes in a regular box like any other items.