Silicone Strap-on Black
INFO
- Product Code: VA23042409
- Availability: In Stock
₹8,999.0
₹3,999.0
Ex Tax: ₹3,999.0
VIVA AWA Silicone Strap-On is the perfect accessory for your bedroom if you enjoy experimenting with sensations, and pleasure. Designed to stimulate anal, vaginal, g-spot, and prostate stimulation, this one allows you to explore all the kinks you've fantasized about. Perfect for beginners, the adjustable harness and manageable dildo size make penetration a pleasure.

Time to saddle up for the long ride ahead on this lustful night with the strap-on as you and your partner get lost in the pleasurable world of orgasm-land. Designed for your comfort, the harness can conveniently fit most people with its adjustable feature. The realistic size, convenient contours, and delicious texture of the dildo make it easy to maneuver and convenient to handle. The soft-to-touch feel of the dildo brushes gently against your delicate skin while the firm framework allows it to be in place, despite the tightening grip. Delightfully pleasing the sensitive spots, the dildo is de-attachable so you can level up the dildo as your partner gets comfortable.
Made of body-safe, phthalate-free silicone, the black sultry dildo owes its texture to velvety smooth silicone. We recommend water-based lubes to be used along with strap-on toys for a pleasurable and smooth experience. If you want to dive deeper into the BDSM play zone, check out these ball gags and collars.
Materials: Body-safe, phthalate-free silicone
Color: Black
Size
A-S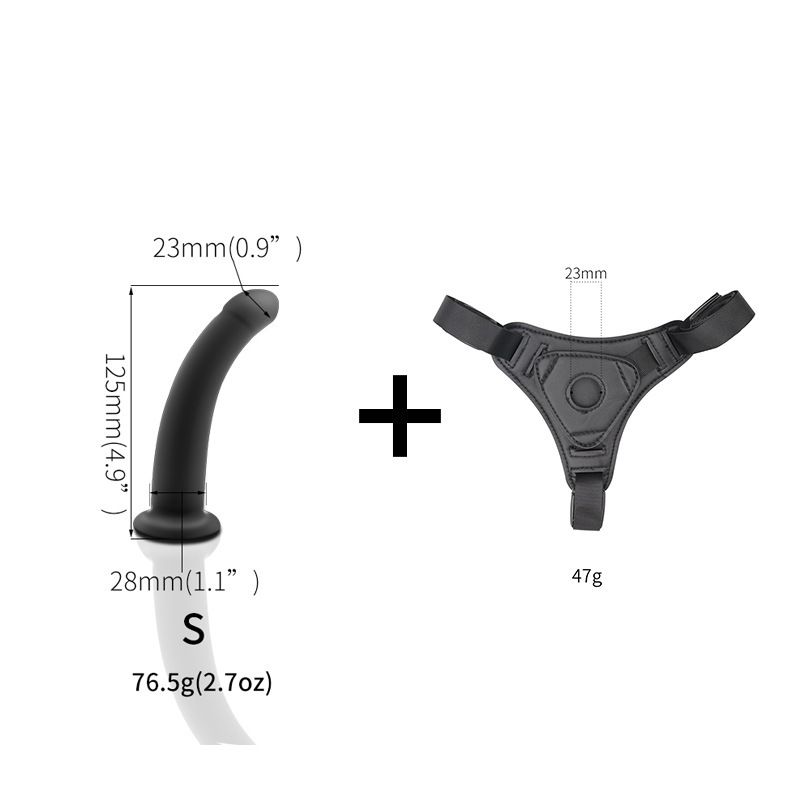 A-M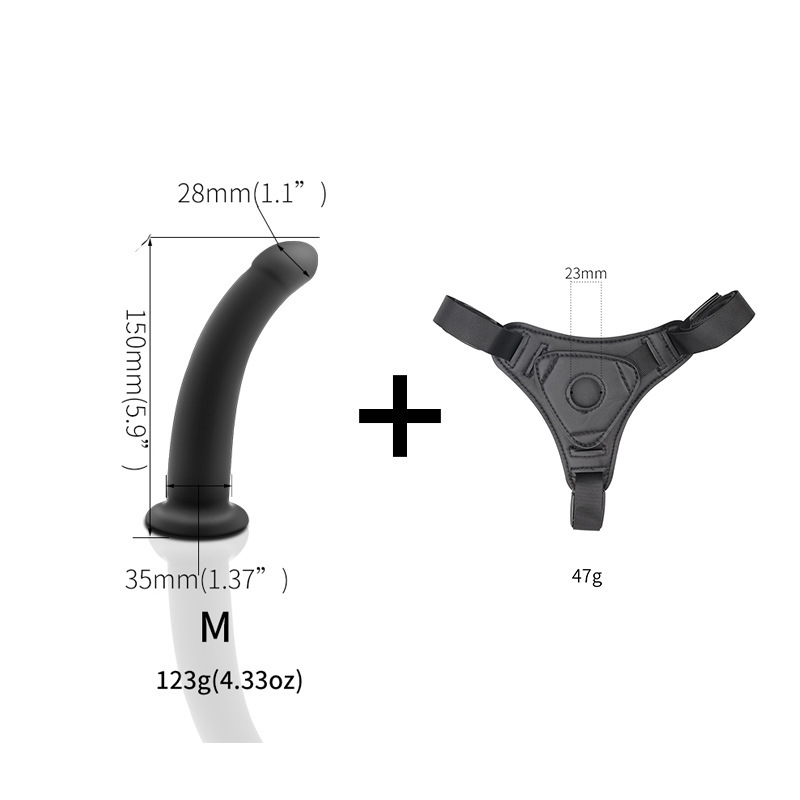 B-S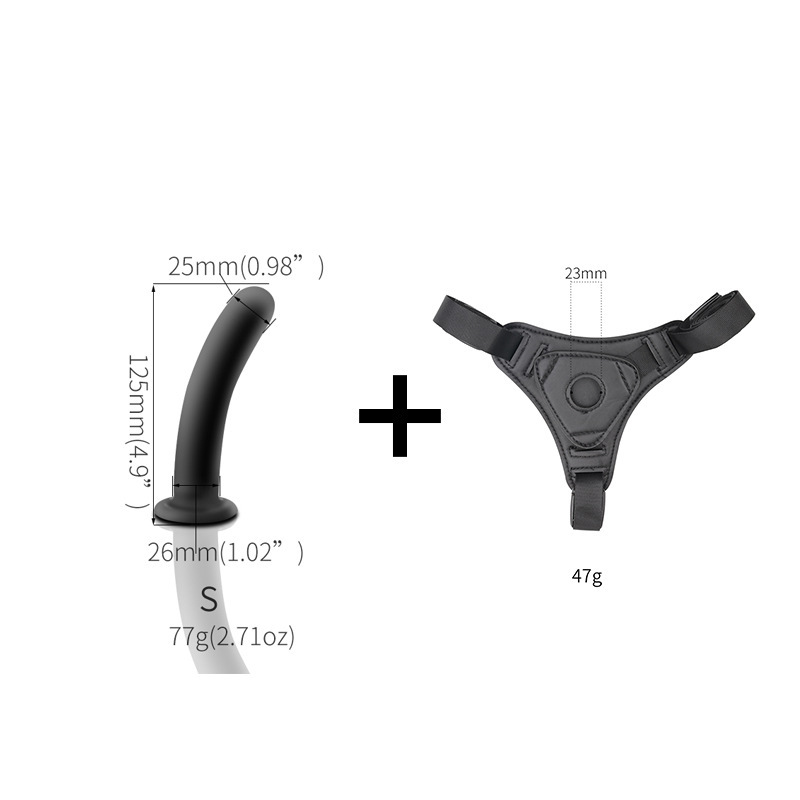 B-M