Small Vibrator India Clitoral Vibrator Rabbit Sex Toys For Women 10 Function
INFO
- Product Code: VA9514
- Availability: In Stock
₹15,200.0
₹4,999.0
Ex Tax: ₹4,999.0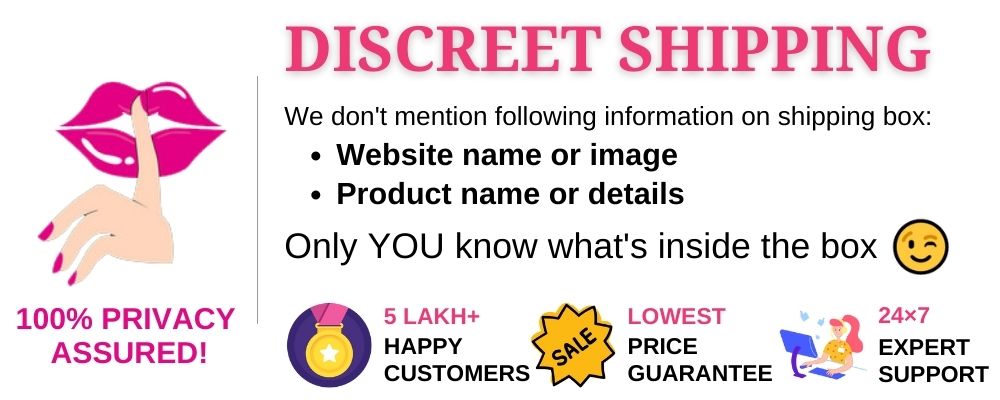 There's no need to look any further for the ideal mini bunny massager. This super sleek and velvety model is rechargeable, and has 60 settings for an all-encompassing solo experience.
Only women who value true precision and the art of personal massage will understand the fantastically extraordinary toe-tingling possibilities from using this premium bunny vibrator. With dedicated use, this mini bunny will reveal the difference between a common release, and a perfectly-tuned sensual overload. The small, yet inviting design is ideal for the woman who wants a sure tool where ever she goes.
The joy of having a personal, any time hand-held toy is enhanced with this 60-function mini bunny vibrator. This discreet and wonderful personal pleasure devise allows any woman to discover her precise mode and frequency of ultimate pleasure.
• Premium mini bunny vibrator that is designed of smooth silicone.
• 60 amazing functions! 12 functions, each function has 5 strength settings/gears.
• Small size for transport and use anywhere.
• Completely waterproof allowing for fun inside or outside of water.
• Textured body that accentuates vibration settings.
• Flickering bunny ears that make vibration options more intense.
• Internal mechanisms that are USB rechargeable for prolonged solo sessions.
Length:13.2 cm (5.2 inch)
Diameter:3.5 cm (1.38 inch)
Circumference:11 cm (4.33 inch)