Thrusting Vibrator India 7-Frequency Warming G-Spot Vibrator Couple Female Sex Toy
INFO
- Product Code: VA9807
- Availability: In Stock
₹21,760.0
₹10,880.0
Ex Tax: ₹10,880.0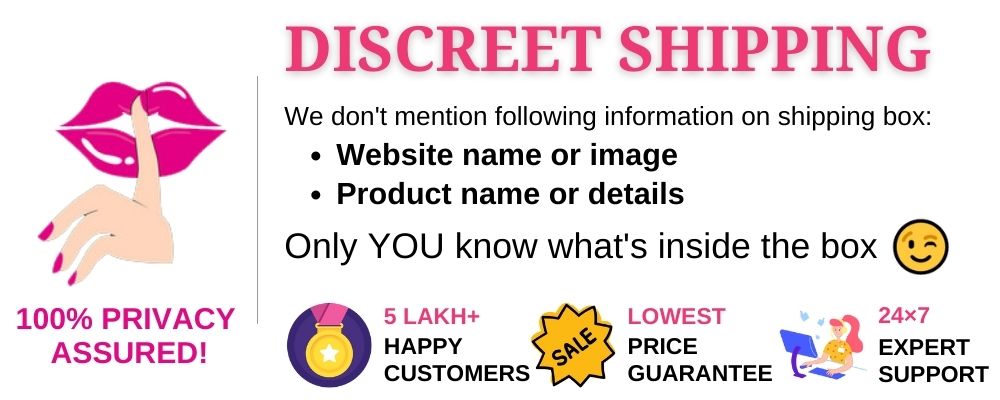 Are you craving some hardcore grind and impact, but you're lonely and single? Who says you need a partner to get a satisfying thrusting action between your legs? With this Thrusting 7-Frequency Warming Vibrator. You can push and massage your G-spot and feel other stimuli at the same time.
Every girl needs to blossom by getting a nourishing orgasm every once in a while, but reaching an orgasmic release can get quite challenging, especially if you're currently single. Nowadays, there's a quick solution to that. Get our Thrusting Magic 7-Frequency Warming Vibrator, and you'll have your own intelligent penis-shaped sex toy at your disposal. This ribbed vibrator has a tapered insertion tip to make penetration feel more pleasurable. This pointy tip will open up your orifice and love tube, while the threads around this long and thick phallus increase the friction. But that's only the beginning. Turn this vibrator on, and you'll feel multiple sensations happening all at the same time.
This sex toy can pulsate in seven different ways, and can also create telescopic or thrusting motions in your pussy. This thrusting sensation simulates the feeling of realistic in-and-out movement of an authentic penis. And to make the experience more lifelike, this phallus can also feel as warm as a fully-erect penis. That's because it can heat up to 40 degrees Celsius. For additional stimulation, this pleasure tool has another massager that will ignite the nerve endings on a lady's clitoris.
When it comes to your sexual happiness, it's time to take matters into your own hands, literally. Add this to your cart now!
Material:Silicone+ABS
Total length:9.45 inches
Insertable length:4.96 inches
Diameter: 1.38 inches