Vibrating Anal Beads With Safe Pull Handle Rechargeable Waterproof Anal Sex Toy India
INFO
- Product Code: VA205523
- Availability: In Stock
₹15,397.0
₹8,999.0
Ex Tax: ₹8,999.0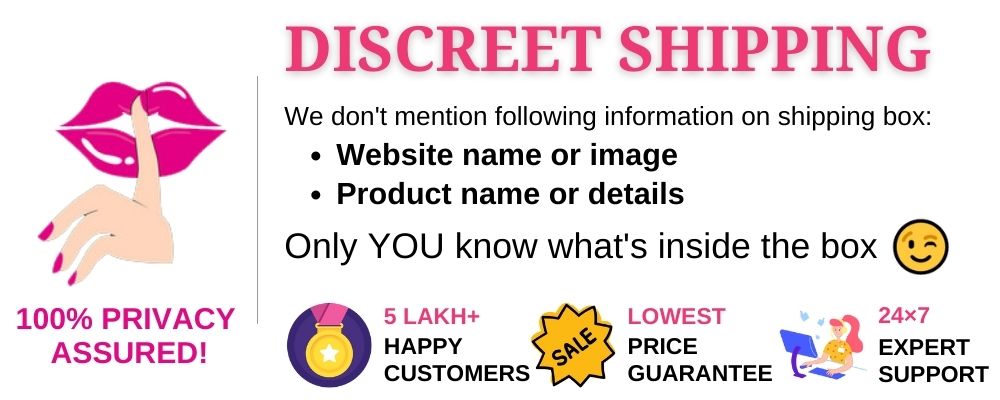 Not Only An Adult Toy, But Also the Love Between You and Your Partner!
This Anal Beads vibrator is one of our latest idea. It is more like a "punishment game" between you and your lover. From the smallest top to the biggest bottom, this beads gradually become bigger and the pleasure will come up higher.
Not only the size, but also the vibration. You can feel the vibration strengthen when inserting the beads to you. We offer a remote control for easily changing the vibration frequency, no need to pull out it, just change the vibration you want!
9 Kinds of Strong Vibration Mode
Strong like a storm or gentle as a breeze, it's up to you
We prepare 9 different kinds of pleasure for you, with a simple click on the button and it will switch to the next vibration immdiately. From the continuous vibration to the intermittent. With its multiple functionality, you can relieve stress and have a good time.
100% Waterproof Design
Seamless silicone material covers the whole body of this anal beads. Making it suitable for lovers or for self-entertainment in the bathtub or swimming pool for utmost play.
Quiet for Private Fun Play
This vibrator is powerful, meanwhile the noise has been controlled in the lowest range. While you enjoy the pleasure of using it, you don't need worry about being heard by others or annoyed by the loud noise.
Convenient USB Magnetic Rechargeable
The bullet vibrator of this anal beads is rechargeable, and it comes with a high quality exclusive charging cable with USB interface. You can use any USB adapter or the powerbank/PC to connect with this cable and charge your vibrator. And the portable size is suitable for carry with when you need traveling or going outside.
Package includes:
1 x Anal beads
1 x Bullet vibrator
1 x Remote control
1 x Magnetic charging cable
1 x Quick start manual
Sex Toys In Delhi