Vibrating Stroker Male Masturbator Penis Vibrator Beat Ribbed Massager Handy Love-Glove Waterproof
INFO
- Product Code: MM01
- Availability: In Stock
₹4,999.0
₹3,999.0
Ex Tax: ₹3,999.0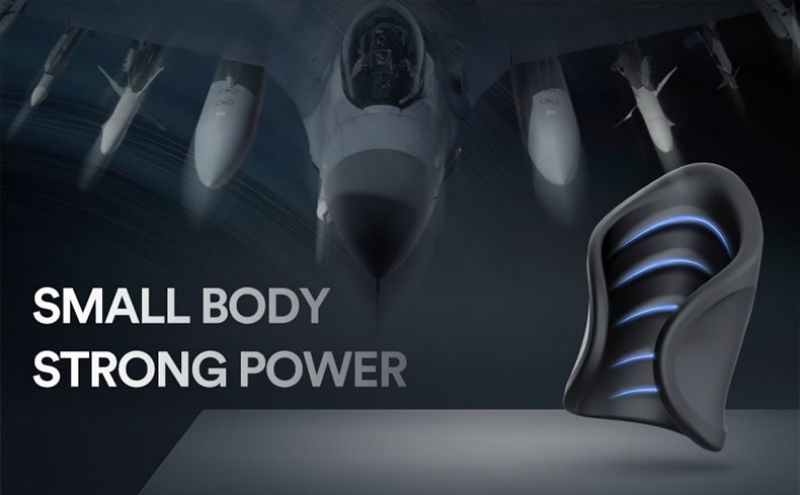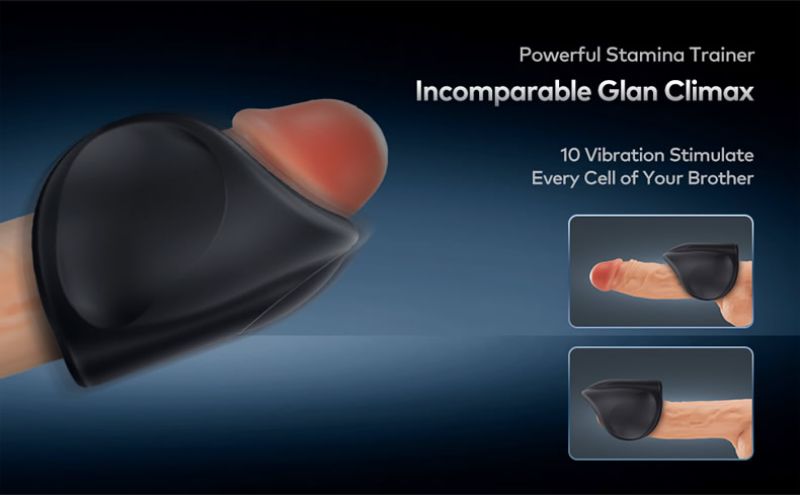 HIGHLIGHTS
· 2 in 1 adult toy, not only a masturbator, but a stamina trainer.
· Adjustable size, perfectly fits for your size to bring endless pleasure.
· 10 vibrating modes, all-round vibrations pulses.
· Body-safe silicone material, no odour, no allergy, safe to use.
· IPX7 waterproof, USB recharging, enjoy it anywhere anytime.
Indulge in teasing fun and bring yourself to climax with the Glans Stimulator!
The Vibrating Stroker male vibrator, which focuses on the glans, provides powerful vibrations for this super sensitive area. Give in to teasing pleasure and get an unforgettable finish! Shaft massage with it is also amazing.
In particular, it presents a semi-cylindrical shape as a whole, and provides an adjustable dick accommodating space to ensure the effect of clingy wrapping.
Those inner ribs, along with the 10 vibrating patterns, will also play a huge pleasing effect at this time. Ideal for all penis owners!
Not only that, it is also suitable for daily penis exercises. Regular training will make you gain more powerful and enviable tool.
What's more, strong but quiet vibration makes the whole process without unnecessary noise. You are able to enjoy a secret intimate time. Rechargeable via USB, one hour of masturbation can be achieved with two hours of charging.
How To Use:
Lube It Up: Add lube to the inside of the massager, and/or directly onto the body part. *Use water-based lubes only
Stroke it Out: Place the massager around the body part, and gently begin stroking the way you like
Move to Your Beat: Press the power button to turn on the vibration, and explore 10 different intensities and patterns
Get Clean: Wash the massager with soap and water before & after use, and store in its pouch.
Box inclusions:
1 x Beat Vibrating Stroker
1 x USB Charging Cable
1 x Suede Storage Pouch
1 x Instruction Manual
Tech Specs:
Weight: 82 grams
Size: 9cm x 6.5 cm
Speeds: 10
Material: 100% Platinum Grade, Body-Safe Silicone + ABS
Run-Time: ~1.5 hours
Charge-Time: ~2 hours for a full charge
Max Volume: < 50db
Power Supply: 300MA, USB rechargeable battery
Input Voltage: 5V
Waterproof: IPX7
FAQs
Is Vibrating Stroker only for men?
Vibrating Stroker is not gender-restricted and can be used by all people, though it's been designed especially for those with penises. You can literally use it however you like. Use it with a partner, use it on a partner or use it alone - it works just as well!
Can I use Vibrating Stroker with lube?
We recommend always using Vibrating Stroker with a water-based lubricant of your choice, to minimise any friction or chafing. Avoid using silicone or oil-based lubricants as it can damage the product.
How big is Vibrating Stroker? Does it cover the entire penis?
Vibrating Stroker is super compact, sizing up at 9cm x 6.5 cm. It's designed to fit in your hand and is ultra-lightweight. It may or may not cover the length of the penis, depending on your body– however, it doesn't need to. You can use the stroker up and down the shaft, in the same way you use your hand.
How do I clean and store Vibrating Stroker?
Vibrating Stroker was designed to be easy to clean, with its open-ended design. You can use a silicone-compatible cleaning agent, or simply wash Stroker with warm water and soap. We recommend washing the device before and after each use. While storing, make sure Stroker is dry and clean. Don't use any alcohol, gasoline or acetone cleaners.
What is Stroker made of?
Vibrating Stroker is made of platinum-grade, body-safe Silicone + ABS, and is free of BPA, phthalate and latex.
Why does Vibrating Stroker become warm after extended use?
Since Vibrating Stroker is made of silicone, and silicone naturally warms up by experiencing friction, it is completely normal for Vibrating Stroker to reach roughly the same temperature as human skin, or perhaps even a little hotter. If the heat becomes uncomfortable, just switch it off and let it cool down.
I put the charging cable in but my Stroker won't charge. Help!
Sometimes it can take a little jiggling to get the induction required to charge. Try removing and re-inserting the pointed end of the charger. If you pull down the rubber near the power button, you will be able to see a blue flashing light, indicating that Vibrating Stroker is charging.
Can I carry this massager in my luggage on domestic or international flights?
You can travel with any of our massagers, but be sure NOT to pack them in your check-in baggage. As with any other electronic devices, you should carry your massager in your hand-baggage, due to the rechargeable lithium-ion battery. If inspected by a security officer, simply tell them it's a battery-operated massaging device (voila!).
How long does Stroker last?
Like with most electronic items, if Vibrating Stroker is well taken care of (stored properly, charged regularly and cleaned frequently), then it can last for several years. The average lifespan of a well cared for massager is 1-3 years, depending on usage. The battery can become less effective over time so we recommend replacing the device when needed.