Wand Massage USB Rechargeable
INFO
- Product Code: TI13
- Availability: In Stock
₹11,000.0
₹5,999.0
Ex Tax: ₹5,999.0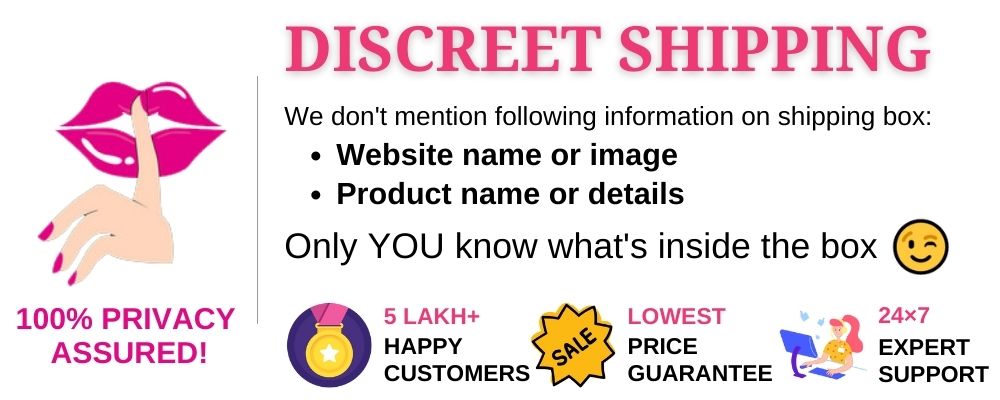 ANNA VIB - USB is a classic vibrator sex toy. It means that you can use this vibrator sex toy easily to stimulate vagina, anal, G-spot and p-spot.
You can easily use this vibrator during the sexual intercourse with your partner or during the masturbation session. It is a sex toy for women and lesbians but men and gays also use this vibrator sex toy.
This vibrator toy provides a very smooth insertion feeling because it is a made with high quality of silicon material. It is pink color so it attracts the peoples to use this vibrator sex toy.
Its total length is 8 inches and width is 4 inches. You can easily insert up to approx 5 inches.This is a pink color vibrator sex toy. It is very useful toy for every masturbation session.
This vibrator has 10 types of different vibration modes. You can easily enjoy the vibration modes.It is so comfortable to use it without make any noise while use this vibrator. ANNA VIB - USB is a rechargeable vibrator.
You can charge this vibrator after you can use this vibrator. This vibrating has speed button to control the speed of vibration. It has been designed to increase your sexual desire. it is one of the most vibrator in Indian among women and lesbians.
This vibrator is a eco-friendly charge desgin with USB (unviersal charging interface). You can charge with any usb device.
This vibrator has gold plating handle. In this vibrator you have 3 buttonto control the speeds and change the vibration modes.You can easily stimulate your G-spot and U-spot with this vibrator.
Always prefer a good quality of sex lubricant. Water based lubricant is the best option for all sex toy vibrators. You should not use silicon based lubricant because silicon based lubricant will damage the silicon toys.
It`s always prefer to use condom because condom helps to clean your vibrator without wasting your time.
ANNA VIB - USB is a waterproof vibrator sex toy you can easily use this anywhere. No one can imagine that this is a sex toy because it looks like normal toy. You can easily wash this vibrator with few drops of water. You should not sink vibrator in water.
Recommended for
Stimulate vagina, anal, G-spot, P-spot
Love soomth insertion
Enjoy eco-friendly chargeable vibrator
Easy to clean and handle
Increase your sexual desire
Characteristics
Material: Real silicon material
Length × Diameter: 8×1inches(20.3×2.5cm)
Insertion Length: 5 inches(12.7 cm)
Weight: 112g
Color: Pink
Power Type: USB rechargeable
Controller Type: build-in Push bottun
Waterproof: Life waterproof specification
Vibration Speed & functions: 10 vibrating functions
Cautions
Read the instruction carefully before use
Always clean before and after use
Use the correct batteries and remove them when not in use or when cleaning
Use of Sex Lubricant and Condoms is recommended
Start from weak vibrations
Stop immediately if feeling any discomfort
Do not share with others
Only use in intended ways
Check if it's properly functioning before use
Store in a dark and well-ventilated place