Wearable Panty Vibrator Clitoral Stimulator Female Sex Toy India
INFO
- Product Code: VABI-014153-1
- Availability: In Stock
₹8,149.0
₹4,074.0
Ex Tax: ₹4,074.0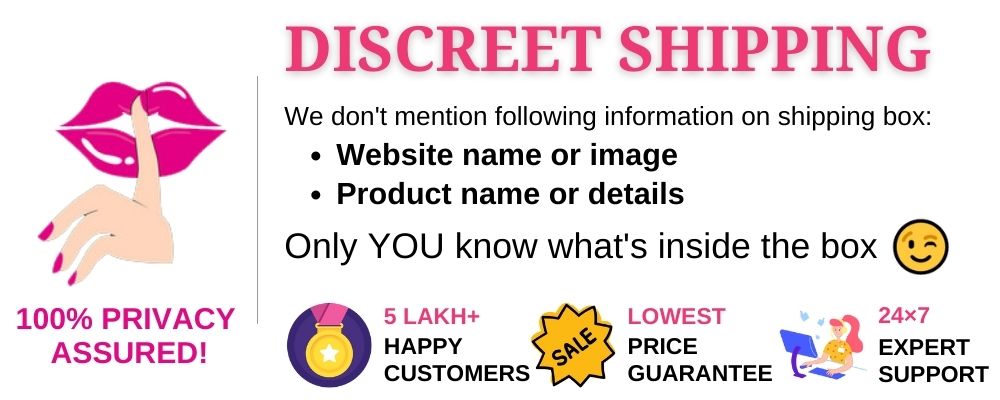 Bring the party with you anywhere you go with this portable pleasure machine. Can be used during foreplay, intercourse, or whenever you feel a desire to engage in a bit - or a lot of stimulating fun.
Feel free to experiment with the 12 super powerful vibration functions to fulfill your heart's every naughty desire. Breeze through each of the functions and discover the this premium Strap-On Clit Vibrator's perfect mode for your every mood. Use this to add more spice to your foreplay or for extra simulation during intercourse, the possibilities are endless.
This product features an adjustable waist and thigh strap which not only offers a secure fit, but also gives you more room for creativity. Simply adjust the straps and position this versatile vibrator on your desired erogenous zone, may it be at the front or in the back. The removable rechargeable bullet vibrator can be used individually if so desired; your toy, your rules.
This elegant strap-on clit vibrator works like magic with its intense levels of vibration that leaves you satisfied yet asking for more. Experience mind-blowing stimulation with this new addition to your private collection.
Feature
Premium quality, powerful vibrating strap-on clit vibrator
Powerful Multi-speed vibrations
Medical grade silicone butterfly
12 amazing functions of vibrations
USB Rechargeable
Removable rechargeable bullet vibrator
Adjustable waist and thigh straps
Material:ABS, Silicone