Jelly Clear Dildo 18CM Realistic Dildo With Suction Sex Toys India
INFO
- Product Code: VA205532
- Availability: In Stock
₹8,554.0
₹4,277.0
Ex Tax: ₹4,277.0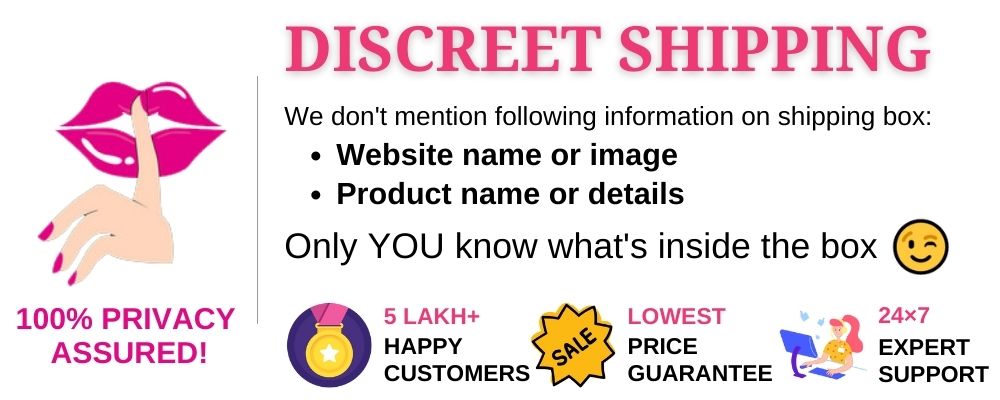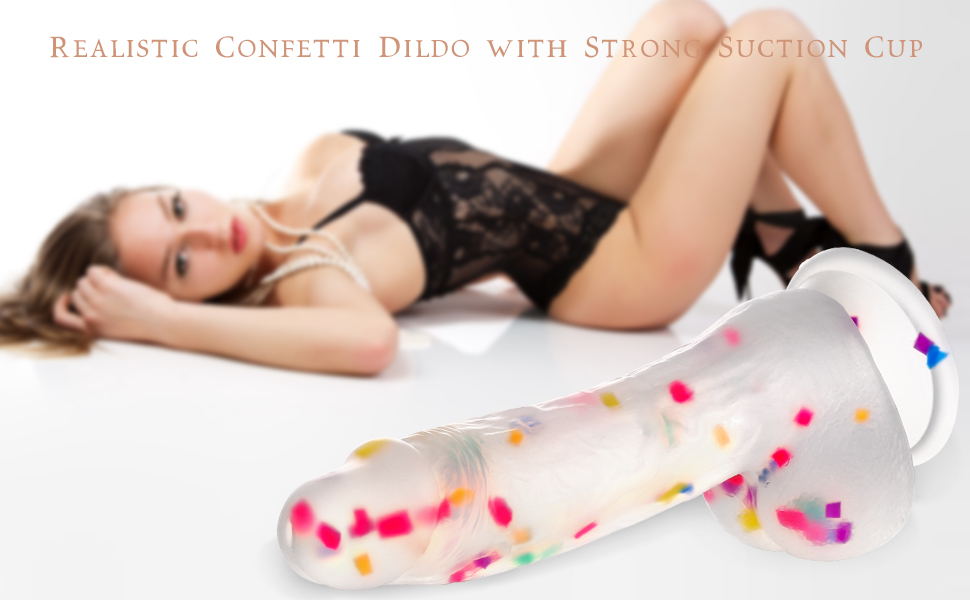 Realistic Gorgeous Confetti Dildo, Translucent Look and Colorful Spots Wonderful colors give you a unique visual experience.
Use lubricant for slippery and hands-free insertion.You will feel smooth and to experienced a squirting and enjoyed several orgasms.Ideal for deep penetration and get ready for an incredible sex pleasure!
CLEAR MEDICAL SILICONE
100% body-safe silicone material, product is firm yet flexible, durable, non-porous, odor-free and has an amazing lifelike looking.The vividly phallic shaped shaft, head, textures and balls make it feeling like the real thing.
FIRM AND YET FLEXIBLE, 360 ° ROTATION
Confetti Dildo with flexible head, curved tip,very bendable,360 degree rotation,can use flexiblely, stimulate the G point or the prostate gland strongly and precisely stimulate
The material is velvety soft and flexible,which allows a greater change of position, and flexibility.
STRONG SUCTION CUP WITH BALLS,HANDS FREE
Strong suction cup,free your hands and bring you maximum enjoyment.Suitable for solid adsorption on any smooth surface, such as hard floor, tile wall and glass etc.
The strong suction cup can adhere to most flat surfaces where you can move freely.so You can have fun in the shower or wherever you can imagine. It can also be used with a compatible harness or seat belt system.
REALISTIC VENOUS TEXTURE
Realistic Glans feeling like the real thing, squeezable balls, big squeegee with super strong adsorbability, lifelike and exquisite veins
Most smooth surfaces and realistic veins, and imitation of the structure of the human, realistic feeling and appearance, bring you real and exciting experience.
SPECIFICATION :
Length: 7 inch / 18 cm
Insertable: 5.9 inch / 15 cm
Width: 1.9 inch / 5 cm