Mermaid G Spot Vibrator India Clitoral Waterproof 9 Modes Vibrator Beginner Sex Toys
INFO
- Product Code: VA9912
- Availability: In Stock
₹20,240.0
₹6,999.0
Ex Tax: ₹6,999.0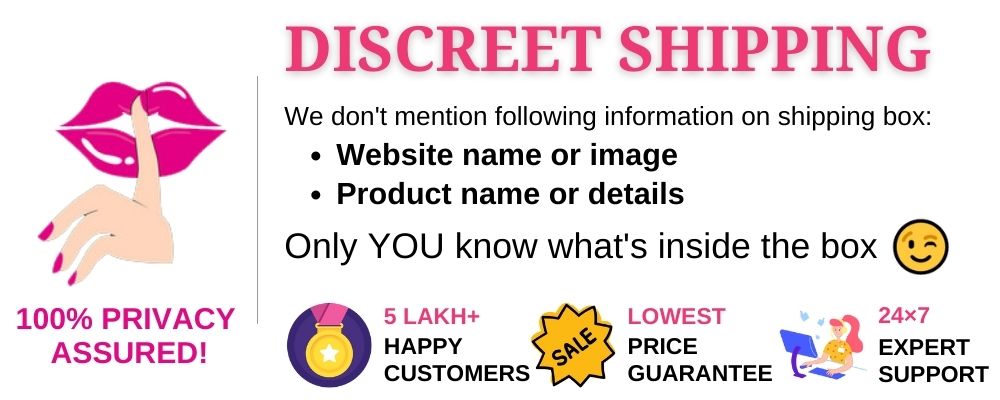 The large head with that fabulous ridge that presses and pulls on the G-Spot just right...either you or your partner can manipulate and move it, to find that sweet spot that will bring you to a very wet climax in a relatively short time!
At almost 8 inches in length, it has a slender shaft able to reach the absolute depths of the vagina. The tip is gently curved to make the vibe naturally angle towards the g spot.
Due to the design of the handle, it is easy to keep it facing the front vaginal wall during play. If your vagina slides it around, the handle will be facing a different way, showing you when to slip it back into the ultimate g spot stimulating position.
This may seem like a small thing, but makes a huge difference for people newly discovering their intimate bodies. People who may not know exactly what it feels like yet for their g spot to be pleasured.
Curved Shaft Arched Towards G Spot
With a dollop of lube and my favourite fantasy conjured up the Paloqueth G Spot Vibe, with its slender neck, slipped into me like a finger in an apple pie (or something like that). The curved shaft arched towards my g spot immediately and the rigid tip stroked and stimulated with every buzz of the patterned vibration. The vibrations felt prominently strong, but not uncomfortably so, which I've experienced with more powerful vibrators.
With the addition of clitoral stimulation, a necessary for me with internal play, climax after climax shook me. It is clear this is what this Paloqueth Vibrator was made for. It excels internally, crafted perfectly for g spot pleasure.
Waterproof vibrator for women is very quiet if discretion is a worry. You could hear it in the same room but not behind closed doors even on the highest setting.
9 Different Vibration Modes
With nine different vibration modes, there is more than enough variety to keep your bits interested. Going for simple, only one button controls the functions. But it is reasonably easy to navigate during use. The Paloqueth G Spot Vibrator has three steady vibe intensities which cover enough range to please plenty. It also has six patterned vibrations that I enjoy for both clitoral teasing and to simulate internal movement.
USB Charging Cable Included
The first time I came across a charging port like this I was nervous to ram the usb cable through the silicone covered hole. I've since filled many a charging hole with metal and have had the reward of shower-safe wanks, thanks to the waterproof design. The Paloqueth G Spot Vibrator will rev for about 2 hours before it runs out of juice. It can then be plugged in and within an hour and a half, you're good to buzz all over again.