Pretty Love Cute Massager For Women
INFO
- Product Code: ADI14
- Availability: In Stock
₹8,500.0
₹6,199.0
Ex Tax: ₹6,199.0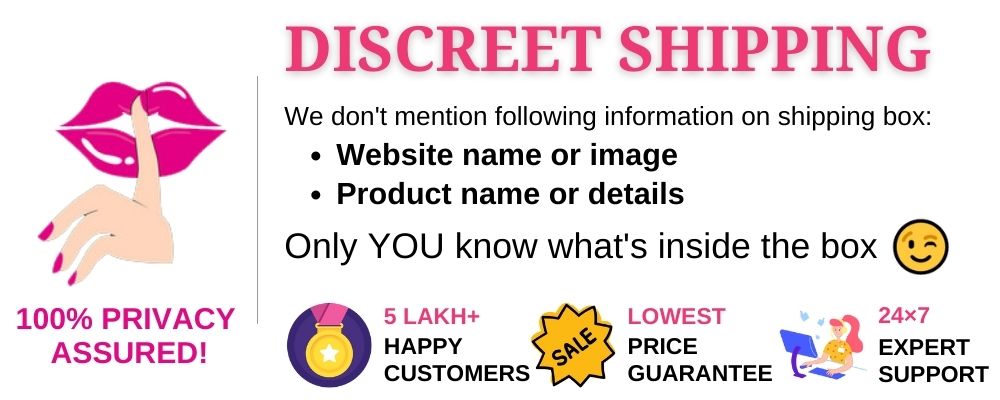 Enjoy the naughty, stimulating bite of the Pretty Love Cute Massager against your most sensitive spots and experience pleasure like never before. No one knows your body like you do, so use it to your advantage. Pick the perfect spot to stimulate and tease 'till you tip yourself over the edge of your desire.
Made with soft, lifelike silicone, it feels comfortable and heavenly against your skin making for fun encounters. Don't get yourself worked up over you told toys only to keep yourself hanging so close to your pleasure, yet so far away. With this massager's clip ability, you can easily pinpoint the spot you want to excite. You can easily place it on your nipples, your clit and anywhere else on your body that responds excitedly to stimulation. The 12-speed vibration also adds another twist to the feelings you experience, all you need are two N batteries and your massager has become a convenient, easy-to-use multi-purpose vibrator. A toy this versatile doesn't discriminate; you can always invite your partner to join in on the fun. He can use it on his nipples, balls, shaft or the tip of his penis. All areas are certain to respond to the pulsing vibrations, making his erection last longer and feel stronger.
Nearly measures 11 cm x 5.5 cm x 3.8 cm around, it fits into the palm of your hand, letting you control and maneuver it easily. Enjoy exciting couple's play with a new, sexy twist with the Pretty Love Cute Massager For Women .
Product Information
Material: Silicone + ABS
Colour: Pink
Length (cm): 11
Width (cm): 5.5
Circumference (cm): 3.8
Battery: USB Charging
Vibration: Yes
Vibration Level (Max 5): Multiple