Remote Control Anal Vibrator Prostate Massager Heating Vibrating Anal Plug Testes Stimulation 11 Vibration Modes Anal Sex India
INFO
- Product Code: VA9337
- Availability: In Stock
₹24,000.0
₹7,999.0
Ex Tax: ₹7,999.0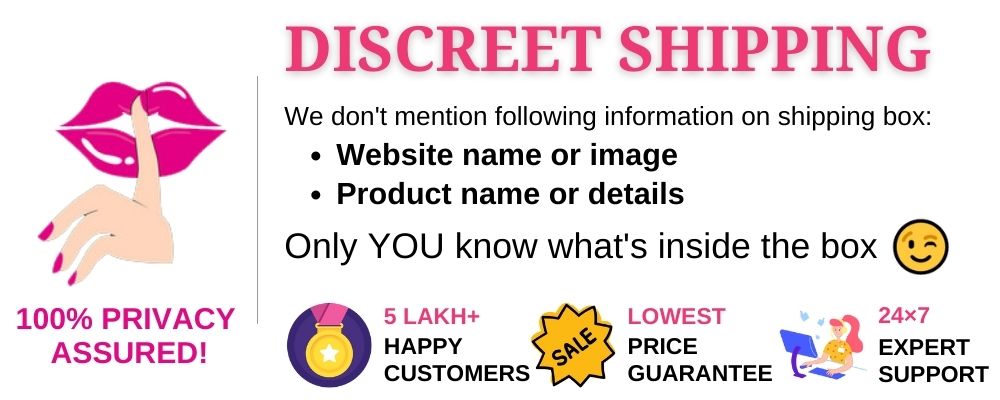 This men's Prostate Massager features a textured base, an open-ended ball ring that massages the perineum or penis, providing powerful vibration and focusing exactly where you want it to be. With heating function, the axis of anal vibrator has a strategic arc and contour, which can tease and heat your prostate. Once fully inserted, it can bring you a super strong and shocking climax.
Dual Motors Rumble with 121 Vibration Modes
The anal massager boasts dual motors for a massive combination of 121 vibration patterns to make sure you get to the top of climax mountain, no matter how difficult the struggle. It is more pliable and pleasurable than a lot of other toys that you've tried before!
Simultaneously Stimulate Your Prostate & Perineum
The vibrating prostate massager is fully customizable to fit your body. The slight curved bulb head is specifically designed to stimulate and warm your prostate while the particles and the opening ball ring aim to massage your penis and perineum.
Ideal for Beginners and Advanced Users
Designed for everyone! Once you try it you'll wish you jumped on board a lot earlier. Special shape, perfect size, powerful vibration and comfortable temperature that always keep in 99.5°F. All work together to satisfy you in a pleasurable way!
Remote Control for Hand Free Play
The anal vibrator comes with a super sleek remote control that fits neatly in your palm and can be used up to 32 feet away. It is perfect for hand free play, solo play and discreet play in public. A great toy to introduce your body to anal pleasure!
USB Rechargeable for Universal Use
The vibrating anal plug equips with a rechargeable battery and a charging cable, which means you don't need to buy batteries anymore! Simply plug the charging cord to any USB charging port to power up and then having fun lasts 2 hours.