Strap On Dildo Lesbian Gay Toy Silicone Cock Couple Sexy Toy India
INFO
- Product Code: VA1249
- Availability: In Stock
₹19,200.0
₹4,999.0
Ex Tax: ₹4,999.0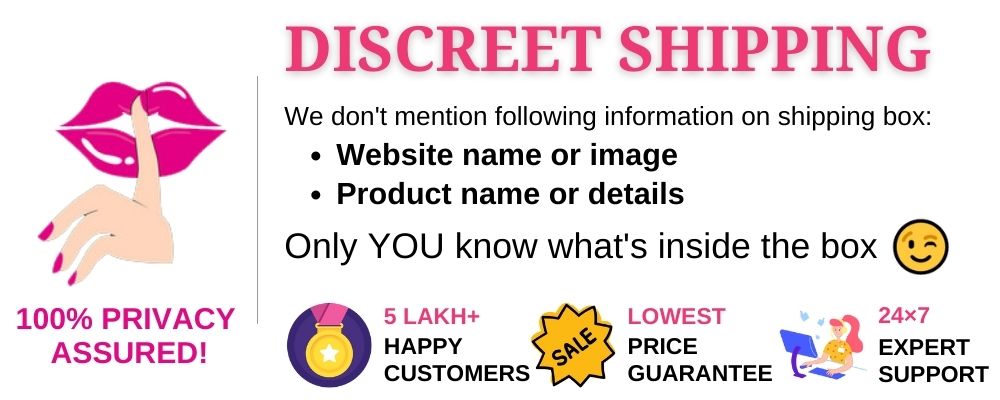 Whether you're single or in a relationship, we have an erotic sex toy that you can use to enhance your love and communication with yourself or with you and your partner. Get ready to have raunchier sex life by using our Amazing 7 Inch Strap On Dildo With Suction Cup and Balls!
This badass love hole buster is composed of two parts: the realistic bad boy and the sturdy strap-on harness. The dong is made from excellent-quality silicone material. Silicone is one of the most amazing materials that can be used for sex toys because of its non-porous and hypoallergenic properties. This means that no harmful bacteria can be absorbed by the toy and will not harm your precious lady or man parts.
If you think that nothing can beat your nights with a real dick, then this product is here to prove you wrong. It has uber-realistic penis features from the balls, the huge veins, and the glans head. Feel the authentic penile texture brush up against your vaginal walls. Move the dildo up and down until you reach your goal of a satisfying orgasm.
Additionally, this can be used for solo sex play by attaching the dildo to any smooth surface and performing any position you want. As for the strap-on harness, this is made from high-quality leather and plastic straps for strong and sturdy support on your waist and hips.
Material: PVC
Length:
7.28 inches (full length)
5.51 inches (insertable length)
Width/Diameter: 1.38 inches