Wearable Couple Vibrator with APP Remote Control
INFO
- Product Code: VABCS05
- Availability: In Stock
₹36,800.0
₹9,240.0
Ex Tax: ₹9,240.0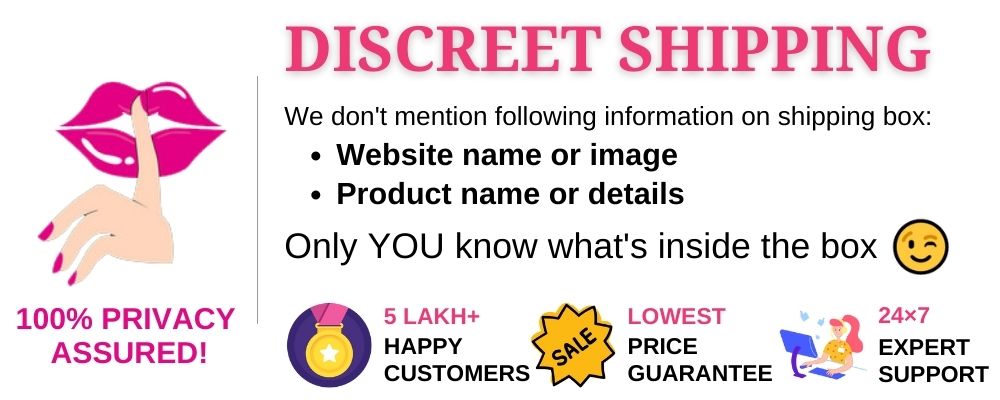 Vibrating Wearable Panty Vibrator for Couples with APP Remote Control

Have you heard of the butterfly vibrator? It's a vibrator that incorporates fingering and licking. Basically, while your partner is down there licking your clit, he simultaneously uses a finger to stimulate you internally.
Exactly — Vanesia provides clit stimulation while also giving you some further action a bit more south. The butterfly is specifically designed to make your clit stimulated to the maximum. It covers your vulva wholly while focusing its vibrations on the clit.
Use lube, It'll help the toy slip in place, and the experience will be far more pleasurable. You can use the butterfly any way you want really, either solo or with your partner.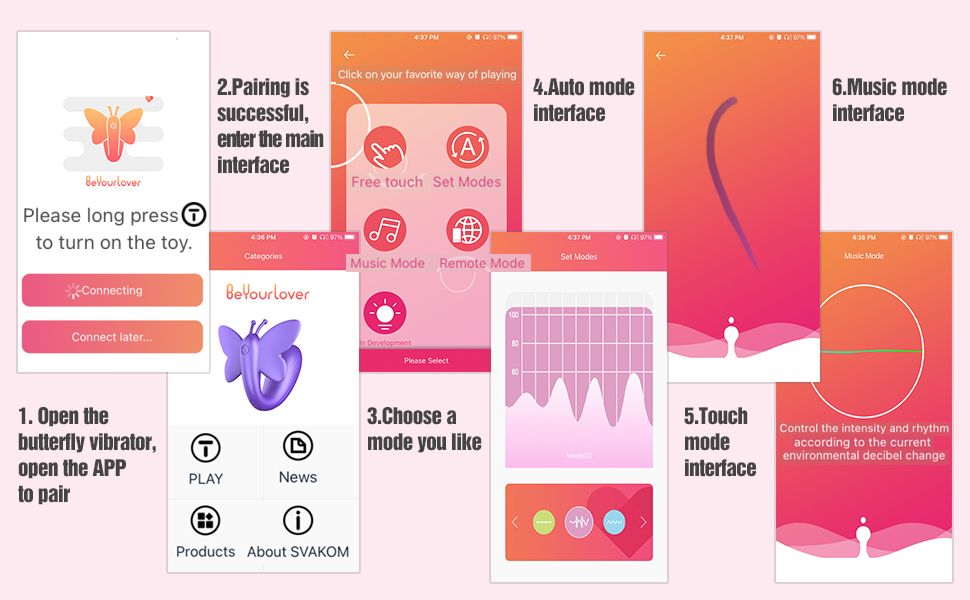 Love without Distance by Vanesia APP & Manual Control Butterfly Vibrator
Vanesia comes with 11 various vibrational patterns and speed options, which you can change remotely by phone. Basically, unlike other stimulators, it's a toy that fully focuses on your clit. In my experience, it does that job impeccably. On top of that, the butterfly wings stimulate your secret garden, so you get all-round action!
Vanesia can be controlled by APP & Manual, you can hand over the remote to your partner and let him handle your business. It's a great way for people who are into B-D-S-M to hand over control to their partner. Even if you're not into it, you can incorporate the vibrator into your foreplay routine. It will get you going and ready for sex.
Since it's a hands-free toy, you can wear it in your underwear around even if you're not home or far away from your lover. Love without Distance by Vanesia APP & Manual Control Butterfly Vibrator.
Beyourlover App Remote Control Butterfly Vibrators --- It can worked as sexy vibrating panty
Let desire take flight with this erotic panty vibrator with 11 flirtatious vibrating speeds and pulsing patterns.
Explore the possibilities of Butterfly Effect while flying solo or with your partner, who can control every tantalizing vibration using Beyourlover APP.
Either way, your body will flutter with satisfaction!For Android system
search Beyourlover on Google Play.
For IOS system
search Beyourlove on Apple Store.
How to use App Super long distance remote control?
Charge Vanesia Butterfly vibrator when you receive it.
Long press button T to turn it on. Turn on the Buletooth of your phone, then connect to Beyourlover App.
Click Remote Mode and create a Room ID.
Share thee Room ID to your partner, even he or she is in different city, country, let partner has control of the speeds and patterns make for a fun time.
You could break off remote control whenever you want.
Soft & Bendable Butterfly Vibrator
Vanesia Butterfly Vibrator is so soft and bendable to your shape for endless pleasure without the discomfort. Easy to fit, good for couples.
IPX7 Waterproof Design
ToyCod vibrator for women is 100% waterproof cause the whole toy is covered with silicone, you can enjoy it the shower or bathtub to have more wet fun. For sure cleaning is so much easier for its diveable design.
Convenient USB Rechargeable
With built-in battery, you can easily recharge Butterfly vibrator with the included USB charging cable. You can charge your vibrator by connecting to your phone charger, computer, power bank or car charger. You can enjoy about 1.5 hours of play time after it's fully-charge