Wearable Panty Vibrator India Strapless Wireless Remote Control Vibrator Women Couple Sex Toys
INFO
- Product Code: VABI-014072W
- Availability: In Stock
₹14,720.0
₹4,999.0
Ex Tax: ₹4,999.0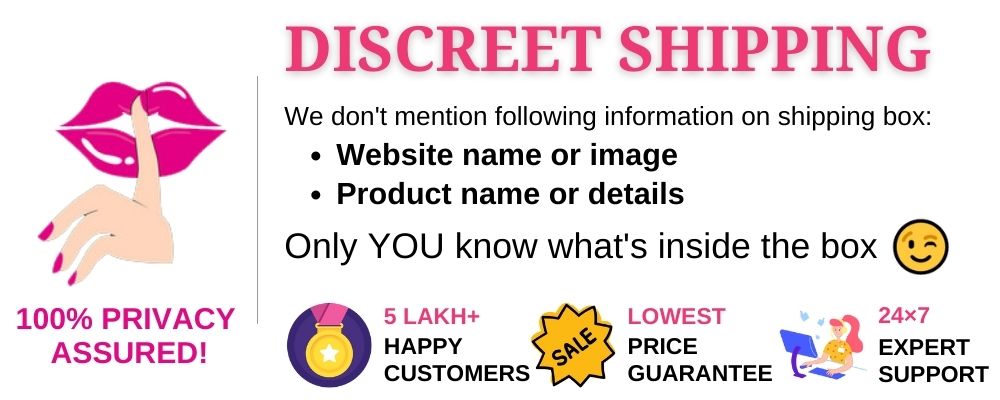 Uniquely designed, versatile strapless panty kit that is perfect for either solo pleasure or couple's play!
Designed to be worn inside your underwear or on its own, this naturally contoured pleasure device features 10 powerful functions of vibration, pulsation and escalation.
Amazing wireless technology allows you or your partner to control the Wireless Strapless Vibrator Panty from up to 35 metres away. The range also works when you or your partner are in the next room, for cheeky or surprise vibration selection! The nylon/spandex panty can also be removed from the vibrating portion, allowing for easy cleaning.
Feature:
Uniquely designed, versatile strapless panty kit that is perfect for both solo or couple's play
Naturally contoured,can be worn inside your underwear or on its own
Wirelessly remote controlled with up to 35 metres of range
10 versatile functions of vibration, pulsation and escalation
The panty can be removed from the vibrating portion, allowing for easy cleaning
Material:Nylon, Plastic, Spandex
Length:15 cm (5.91 inch)
Diameter:13 cm (5.12 inch)
Bending, Clit Stimulator, Hands Free, LED Indicators, Multifunction, Multispeed, Wireless
Powered By:2 x AAA, 1 x 23A/12V