3-in-1 Pleasure Tunnels Oral Sex Pocket Pussy Realistic Vagina Male Masturbator India
INFO
- Product Code: VABI-009195
- Availability: In Stock
₹20,798.0
₹7,999.0
Ex Tax: ₹7,999.0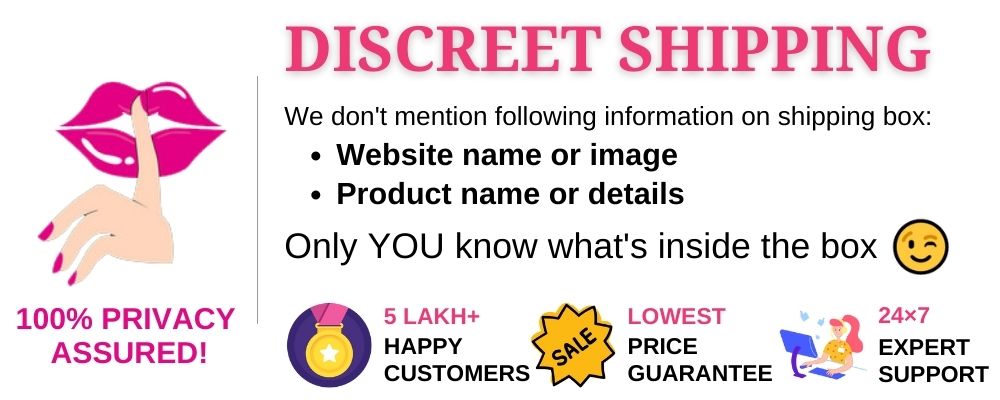 The cock has different moods. One day it's pounding a vagina, then the next day, it's inside a booty. On many occasions, it loves to play inside the mouth, then in it goes all the way down to the throat. If you love all three, but your lady isn't always around to indulge you, then have the 3-in-1 Pleasure Tunnels Pocket Masturbator always ready. It's the ultimate masturbation accomplice that offers all three erotic holes.
Satisfy your sexual desire with these three sensational tunnels: a mouth, a vagina, and a butt hole. Insert your cock between those sexy lips and feel the lifelike textures inside. With these erotic sensations, feel free to drown yourself in a blissful orgasm.
The pussy will make you want for another round, so why resist when you can perform? Thrust your cock through the realistic vulva and feel the comfortable softness. With the right firmness and tightness, you'll lose grip of reality for a brief moment. And if you're a huge fan of anal sex, here's a booty ready to take in your load! Three holes for different sensations, isn't that amazing?
Hold the wanker with both hands, then pound as hard as you want. Let a willing partner help you with it for a hands-free wanking session. Enhance your experience by soaking it in warm water to achieve the warmth of a human body.
Next, apply lube on the opening of the orifice you want to bang. Don't forget to apply some on your dick as well for a pleasurable entry and pounding. When it's wet and warm inside, your cock will enjoy the massage. When it gets tighter, that's because you're growing bigger inside. A few more thrusts, and you'll surely have an explosive finish.
Get all three delicious tunnels for the price of one! Place your order now!
Material:TPR
Length:5.31 inches
Diameter:4.33 inches