4" Inflatable Butt Plug Silicone India Anal Play Black
INFO
- Product Code: VA20414
- Availability: In Stock
₹11,198.0
₹2,999.0
Ex Tax: ₹2,999.0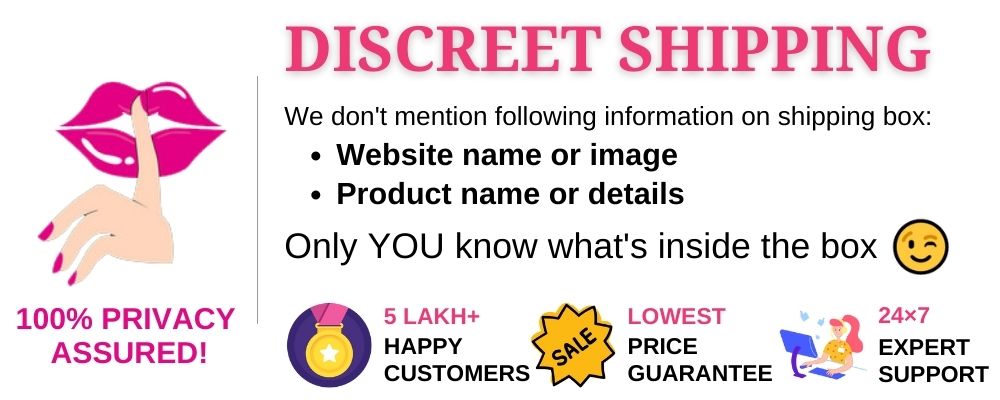 Take your anal sex play to a whole new level with this 4" Black Inflatable Silicone Butt Plug! This is the only thing you need to take your anal stimulation to the extreme. This anal toy is not an ordinary butt plug as its size can be expanded up to six centimeters! Thus, it can give you a full feeling and an incredible stretch as you put it in your butt.
Easy to Clean
Since the plug is made of silicone, it takes no time to clean this toy. You just need to wash it with antibacterial cleaner and water, and the toy is ready to use again.
A Butt Plug That Comes with a Tapered End
This toy features a narrow tip for easy insertion as you thrust the plug into the user's butt. With the tapered end, the only thing you will feel is an incessant orgasm!
A Butt Plug That Can Be Inflated
Aside from that, it also has a medical-style pump ball that is connected to the anal plug. This bulb allows you to increase or decrease the size according to your or your partner's preference. Just hold the pump ball until you reach the desired length, then release it with a valve.
Once you are done with it, you can deflate the toy by releasing the air out of the plug.
With these features, you will definitely cum harder than before! So hit that "Add to Cart" button and have the most extreme anal sex experience of your life!
Material: Silicone
Length
Tube: 33 cm. (12.99 in.)
Plug: 10 cm. (3.94 in.)
Width
plug: 4-6 cm. (1.57-2.36 in.)