16" Black Red Fox Tail Plug Metal Plug India
INFO
- Product Code: VA203314
- Availability: In Stock
₹15,840.0
₹4,999.0
Ex Tax: ₹4,999.0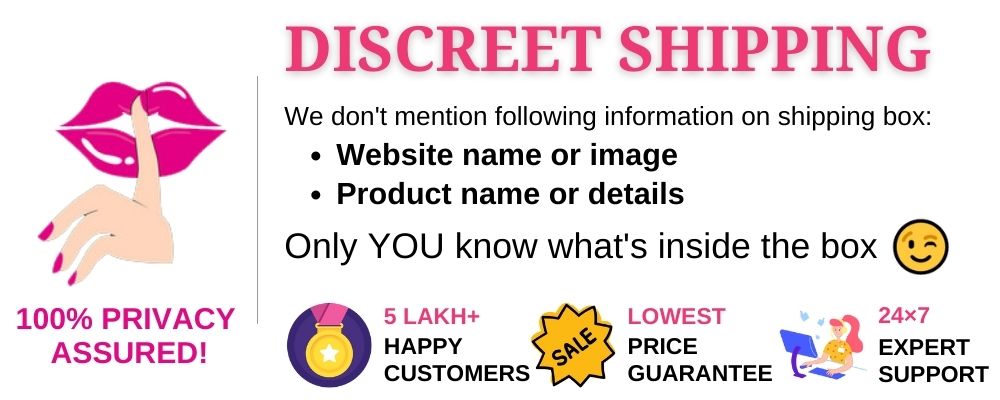 Black and Red are two of the most popular colors with different connotations. Black symbolizes seduction, while Red signifies desire. What if we combine these two colors in one foxtail plug? Introducing, our 16" Black with Red Fox Tail Metal Plug! It has everything you need for an anal plug — from its appearance to its purposes.
The 16" Black with Red Tail Plug comes in three sizes that give different levels of pleasure to your booty. The smallest toy is ideal for explorers and novice players, as well as cosplayers. It adds an "oomph" factor not just to your sexy butt but also to your entire look. In other words, it brings out your inner animal side.
Meanwhile, the medium-sized butt plug is perfect for those who want to level up their sex life and role play. Because it is a bit bigger than the first one, you will feel its extent in your a-hole whenever you move. As for the largest toy, this one is perfect for hardcore pet players. It will give you the most cum-exploding, mind-blowing anal sex experience of your life — thanks to its enormous size.
All these tail butt plugs have smooth, tapered ends and round flared bases for easy insertion, retrieval and protection for your butt. They are also made from high-grade metal that makes the toys long-lasting.
Other than that, these plugs have tailpieces that add charm to these sex tools. Wag your tail as you crawl towards your owner or your prey, and we guarantee you that he or she won't be able to resist your charm.
What are you waiting for? Get our 16" Black with Pink Fox Tail Metal Plug and surprise your lover in bed while wearing it on your bootylicious tushie!
Length
Handle: 42 cm. (16.53 in.)
Plug: Small – 7 cm. (2.75 in.)
Medium– 8.5 cm. (3.35 in.)
Large– 9.5 cm. (3.74 in.)
Width
Plug: Small – 2.8 cm. (1.10 in.)
Medium – 3.5 cm. (1.38 in.)
Large - 4.1 cm. (1.61 in.)