Tapered Golden Jeweled Plug 3 Pieces Set India Anal Play
INFO
- Product Code: VA202507
- Availability: In Stock
₹12,798.0
₹6,399.0
Ex Tax: ₹6,399.0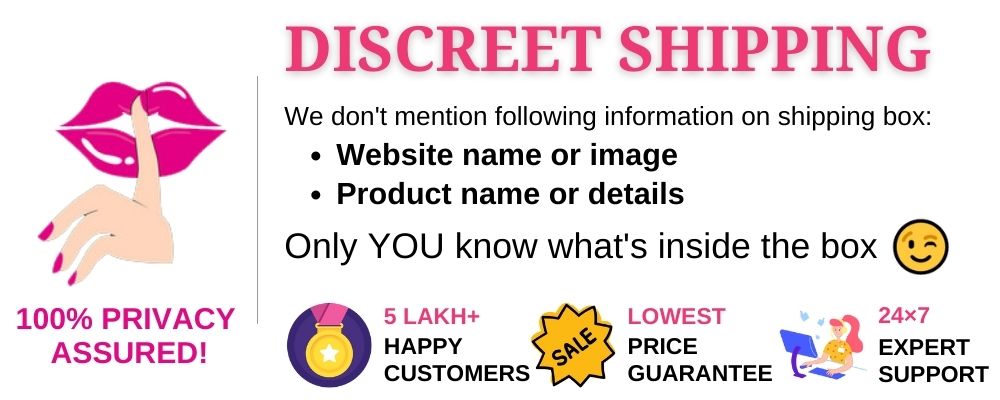 Are you getting bored with your usual bedroom routines? It's time to enter a whole new world of sensual experiences and sensations. Let these pleasure tools accompany you in your backdoor adventure! Each set comes with three pieces of anal plugs with different sizes or colors of the gem. And since they are all made of metal, this Tapered Gold Jeweled Butt Plug 3 Piece Set is safe for body use.
This sensual kit is also ideal for enhancing muscle control. Each toy offers a weight challenge as it stimulates your behind. You can start with the smallest plug to train your backdoor muscles, then go for the bigger ones to level up your training.
But before doing so, there a few things you must do. Like regular training, you need to warm up your body to prepare you for a more intense routine. This one, however, requires the opposite. You need to lubricate your butthole and the toy for an effortless glide. You may use any lube that you have since metal is compatible with all types of lubricant.
When you're well lubricated, your partner may start shoving any of the plugs in the set. Take pauses if you can't handle it. When you're comfortable, tell your lover to proceed slowly and gently until it goes all the way in.
When your session or training is over, you need to clean these plugs. Wash them with warm, soapy water or put them in the dishwasher. You may also use a sex toy cleaning product if you have one. Wipe off excess moisture with a soft, clean cloth, then store these erotic bedroom tools in a cool, dry place.
Level up your bedroom activities! Order this Tapered Gold Jeweled Butt Plug 3 Piece Set, and we will ship it to your address.
Material
Handle: Acrylic Crystal
Plug: Metal
Length
Small: 2.5 in (7.5 cm)
Medium: 3.35 in (8.5 cm)
Large: 3.74 in (9.5 cm)
Width
Small: 1.10 in (2.8 cm)
Medium: 1.3 in (3.3 cm)
Large: 1.57 in (4 cm)
Sex Toys In Chennai