3Pcs Silicone Anal Set Training Kit
INFO
- Product Code: VA20944
- Availability: In Stock
₹14,398.0
₹3,999.0
Ex Tax: ₹3,999.0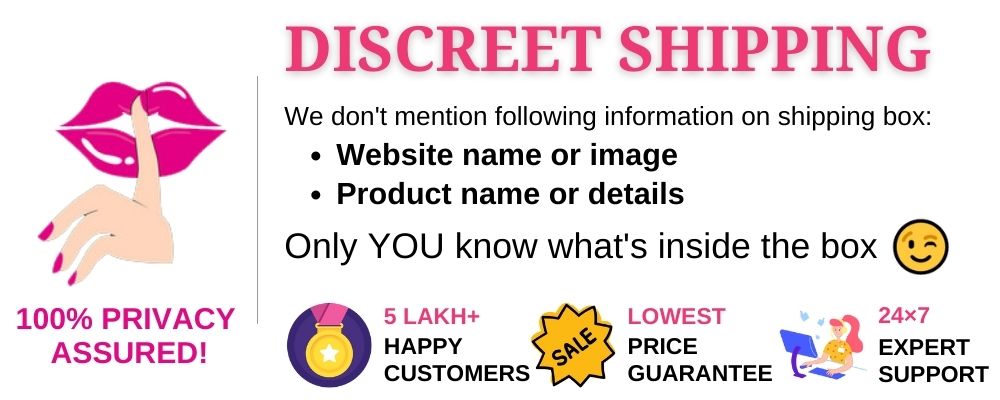 This smooth, flexible butt plug training set is ergonomically designed to fit your natural internal shape perfectly.
For men it will stimulate your prostate and bring pleasure, for women it makes a pressure on your back vaginal wall increase your orgasms in sex
Without place limits to explore Anal Pleasure
Whether in the pool or the bathtub, you can enjoy yourself without any restrictions,wearable for out-of-bed activities to accentuate the effect of the pleasuring and boost arousal before playtime
Body-Safe Soft Material
All 3 pack of butt plug are made of 100% soft silicone, non-porous, latex & phthalate-free and safe for skin contact. It is soft and smooth meanwhile it is sturdy and makes you happy.
Waterproof Design
Skin-friendly and soft silicone material, quickly reach climax.
No restrictions on place, can be used in water environment
Easy to clean - Please use hand wash and with warm water.
This anal training kit contains 3 anal plugs of different sizes, from Beginner to Expert, start with the small, beginner-friendly plug to wet your whistle for backdoor play then graduate to the medium and large.
3 Plug Anal Training Set Prostate Massage Kit
Small: 2.4*2.6 Inch
Medium: 2.8*3.0 Inch
Large: 3.1*3.3 Inch