Anal Trainer Kit Beginner Training Set Pack of 3
INFO
- Product Code: VA20417
- Availability: In Stock
₹10,398.0
₹4,199.0
Ex Tax: ₹4,199.0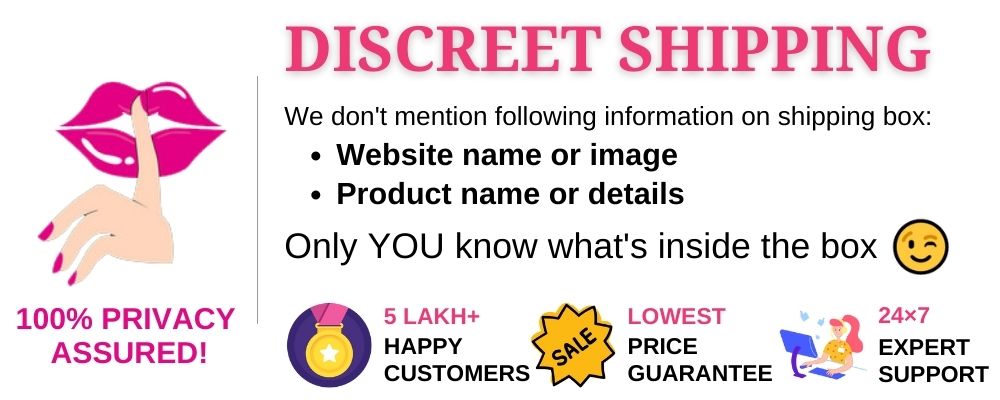 Perhaps you're one of those individuals who are very much curious about anal play but too embarrassed to ask friends. That's the very reason why you're here trying to do some research. Well, in a nutshell, we recommend that you try it and discover a treasure trove of pleasure by yourself.
A great way to kick-off your journey toward anal pleasure is by having this Black Silicone Plug Beginner Training Set. Available in three different sizes, small, medium, and large, these plugs are made to suit the needs of not only beginners but also professional anal players. They are made of flexible yet sturdy black silicone with a matte finish.
Maybe you're still having second thoughts whether you want to give them a try because you've heard of people brought to hospital as a sex toy had slipped up into their colon. You don't want this kind of accident, and neither do we. That is why we've made sure the design is both functional and safe to make your anal play worry-free.
Having an anal plug during your solo or dual play is going to guarantee that you'll achieve orgasms that could even be much deeper and longer-lasting than not having one. That's because, if you're a man, you're more likely going to have 2 sources of orgasm—one from P-Spot stimulation and the other through your penis. Women, on the other hand, get the same dual stimulation. While she's enjoying G-spot stimulation, she'll also be given unbelievable sensations on her vaginal walls from the other side. Many have claimed to reach orgasm by anal penetration alone.
Ready to explore another ocean full of thrilling sensations? Buy the Black Silicone Plug Beginner Training Set and begin indulging yourself in all-new wonderful stimulations!
Material:Silicone
Length
Plug: S: 3.74in M: 5.51in L: 5.71in
Width
Plug: S:1.18in, M: 1.57in, L: 1.77in