18 Inch Rainbow Tail Plug Tail Plug Steel Butt Plug India Anal Play
INFO
- Product Code: VA20203306
- Availability: In Stock
₹14,398.0
₹7,199.0
Ex Tax: ₹7,199.0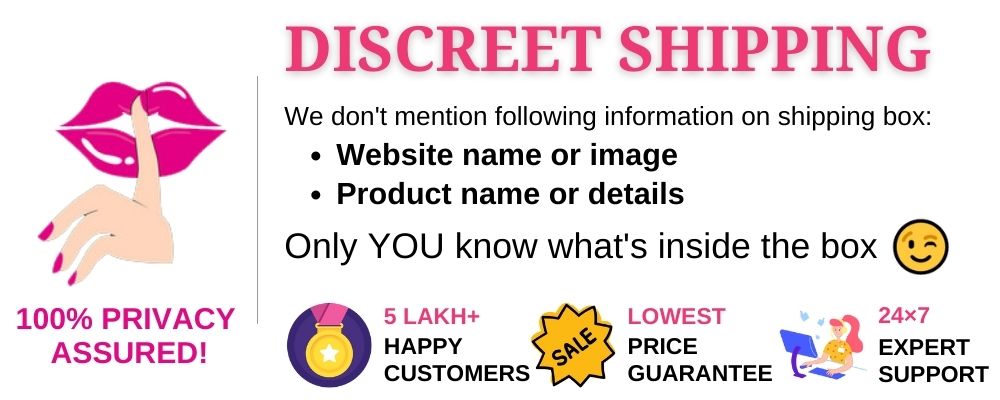 Add a touch of color to your kinky duty play with this rainbow-colored fox tail steel plug. It's simply what you require to bring your wildest desires and demands to truth right inside your bedroom. The charming anal fox tail is available in a luring selection of rainbow shades to match your fantasy.
It is an one-of-a-kind item of anal fashion jewelry that will certainly send your companion in the throes of euphoria. If you love vibrant role-plays with the wildest dreams imaginable, then this rainbow-colored fox tail is right for you. The metal plug is constructed from 100% safe medical-grade stainless-steel that slides in conveniently as well as stays for as long as you want. It is made to give you a comfortable fit for lasting wear.
Worried about size? You don't need to, as the plug is available for different sizes from small and medium to large sizes. The tail is also long enough with lengths of 38 to 45 centimeters. Another thing you'll love about the faux fox tail is its screwed design, which incorporates a plastic skeleton inside the multicolored furry tail. This design allows the user to twist the tail to any shape he or she prefers and does not need to be held up to stay put.
The rainbow-colored fox tail anal plug is also easy to clean. Its stainless steel plug can be lubricated for smooth insertion and non-painful stimulation. The furry section of the tail can also be cleaned easily. The tail is a perfect gift, too.
You'll definitely sweep her off her feet when you get her one for your romantic role-playing sessions.