18" Black With White Fox Tail Metal Plug India Tail Plug
INFO
- Product Code: VA203311
- Availability: In Stock
₹14,398.0
₹4,999.0
Ex Tax: ₹4,999.0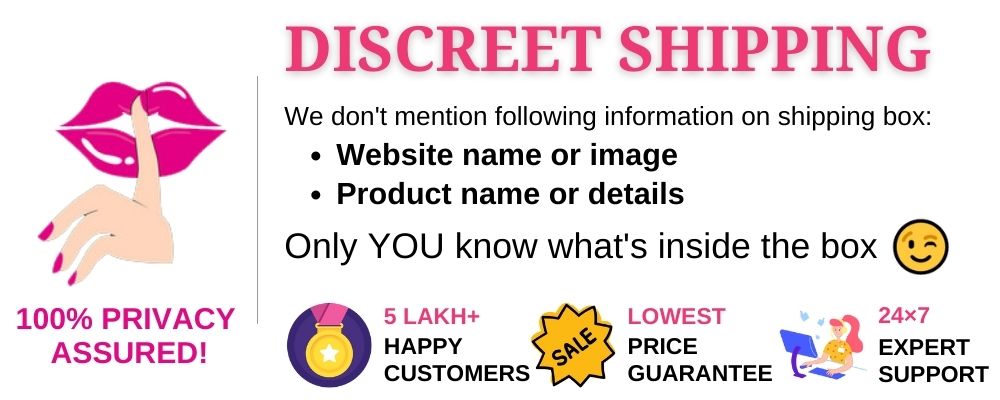 Right here is an additional lovely black and also white fluffy fox tail with an incredible stainless steel butt plug. It is well created to offer you unlimited fun as you attempt out different kinky function plays. It is ideal for rectal play and features lengthy moving black fluffy wool and a white foxy tail end. It has a black as well as white foxy fake fur that will certainly contribute to your enjoyment. It is an excellent addition to your twist scene. Its black color supplies a slightly hardcore addition while the soft white tail end aids to soothe those extreme sensations.
The tail's metal plug is made of stainless steel, which is 100% safe for anal stimulation. The smooth metal bud slides in easily and can even be lubricated for easier penetration. Stainless steel doesn't rust and is also extremely easy to clean due to its soft, smooth texture. The tail's metal plug comes in a uniquely designed shape that ensures the tail doesn't fall out while you are enjoying your sexual play.
This beautiful black and white fox tail come in 3 sizes, namely small, medium, and large. It has a convenient short length of just 40cm to ensure that it doesn't get in the way as some long tails do. It is also lightweight at just 86.2g. There's no need to feel like you are dragging a heavy burden as you enjoy your anal stimulation. It's short, and lightweight design coupled with the luxurious long fur is enough to satisfy your foxy desires.
Material
Plug: Stainless Steel
Length
handle: 38 - 45cm / 18"
plug: S: 2.95 in; M: 3.35 in; L: 3.74 in.
Width
plug: S: 1.10 in; M: 1.38 in; L: 1.61 in.