Anal Vibrators Vibrating Butt Plug Anal Toys India Purple
INFO
- Product Code: VA9345
- Availability: In Stock
₹11,964.0
₹2,991.0
Ex Tax: ₹2,991.0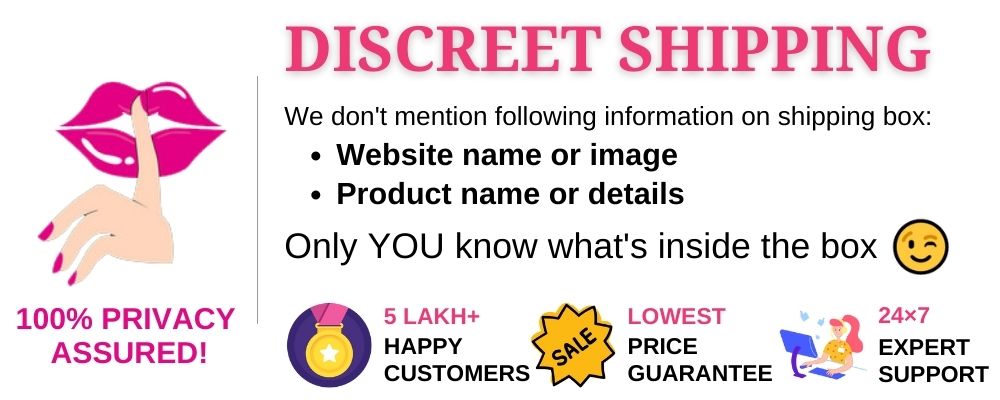 Are you ready to dive into and explore the fantastic world of anal sex? If yes, the Butt Plug With Vibration Hook is the perfect toy for you. With a fanny friendly size and perfect shape, this butt plug is the ideal and perfect choice for anal beginners, as well as pros in the art of anal play.
This wonderful toy will take you to the tilt of your fantasies, and will further assist you in living them out. Just like the name implies, it gives you waves of unending pleasure when plugged to your butt, with vibrations that throw you or your partner into a world of pleasure that you've never experienced before. It gets you intense orgasms and will also give your sexual desire and fantasies a great boost.
What's more? The purple color makes its beauty and elegance amplified, showing you how comfy it can be. It is made from silicone, thus, designed for long-term use. The smoothness of it on the sensitive parts of your body gives a pleasant feeling and pleasurable sensation that are hard to deny. The butt plug's vibrations take you to the pinnacle of sexual bliss, as they will set your body on ecstatic fire. There is no doubt that the product is perfect for both anal pro and newbie because the dimension is made to be perfect for all.
You don't need to get scared as a newcomer in the anal world, as the Butt Plug With Vibration Hook will give you beyond your desired sexual sensations in the smoothest way possible. We recommend you use with any of our silicone lubricants for greatest comforts and pleasure. Always clean after use with any of our sex toy cleaners.
Material:Silicone
Colour:Purple
Length (cm):8
Width (cm):2.5
Thickness (cm):1
Circumference (cm):7
Battery:2x AAA Batteries (not included)
Vibration: Yes