Silicone Anal Trainer Kit India Butt Plug Pack of 4 Training Anal Sex Toys for Beginners
INFO
- Product Code: VA20416
- Availability: In Stock
₹12,798.0
₹4,599.0
Ex Tax: ₹4,599.0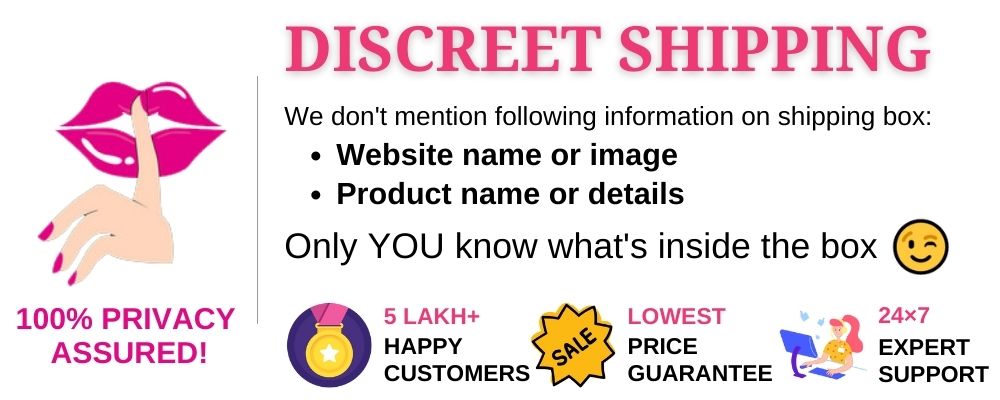 If you are a beginner at anal play, you would be well advised to equip yourself with the proper tools to start out enjoyably and safely. This beginner butt plug training kit is designed to start you on your way toward anal pleasure by offering a soft and easy to use silicone plug made in a shape that is easy for insertion for a beginner. There are four pieces to this kit, each in a different size so you can use them in sequence to stretch out your anus easily and comfortably.
Besides the vagina or penis, the butt hole is also an exceptional source of pleasure for both men and women. That's because the opening is filled with nerve endings, making it ultra-sensitive to all arousing stimulations magnified ten-fold. For men, a butt plug helps them stimulate their prostate, which is impossible to do during vanilla sex. Prostate stimulation always leads to powerful orgasms in men. Women, on the other hand, would enjoy double penetration that is extremely sensational.
If you're preparing for penetrative anal sex, the Silicone Plug Trainer Kit is an ideal set to do the necessary stretch. For pleasurable insertion, it's best if you're horny or turned on. You may want to insert your lubed finger or your partner's first and get flirty with it before putting in one of these plugs.
And, because each plug is made of silicone, water-based lube is recommended for an easier glide. Remember to relax as the plug gets slowly pushed in and take deep breaths when the thicker part is making its way in through your sphincter. When it has completely made its way in, it is safe to fuck pussy or get fucked by a hard dong. No partner to copulate with? Don't fret as having an anal plug inserted can make masturbation exceptionally orgasmic!
Ready to begin an exciting anal exploration? Purchase the Silicone Plug Trainer Kit to discover a whole new world of sensation!
Material:Silicone
Length
Plug: XL:6.1in, L: 4.9in, M: 4.5in, S:4.1in
Width
Plug: XL:2.36in (base), 1.57in(middle), L: 1.96in(base), 1.25in (middle), M: 1.77in (base), 1.1in (middle), S: 1.57in (base), 0.98in (middle)
Sex Toys In Bangalore