5" Inflatable Butt Plug Silicone India Anal Play Black
INFO
- Product Code: VA20415
- Availability: In Stock
₹11,136.0
₹2,999.0
Ex Tax: ₹2,999.0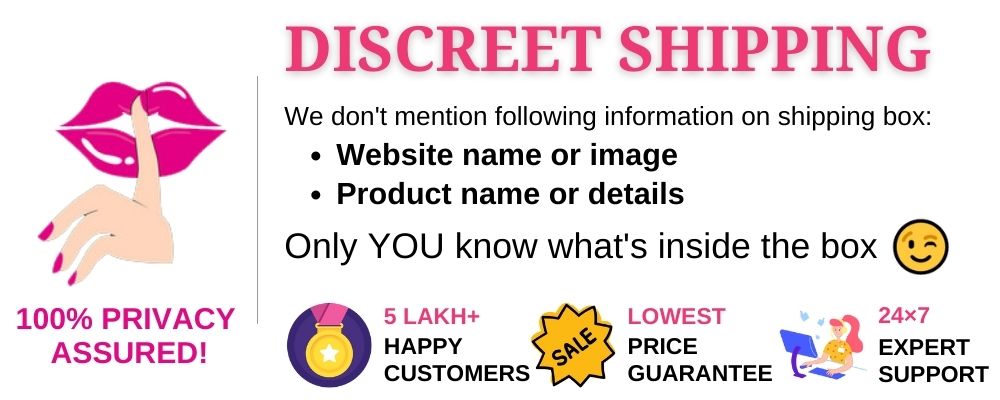 Is one size not enough? Why not consider getting The 5" Black Silicone Inflatable Butt Plug instead of buying plugs of different sizes? We guarantee you that your cum will explode like a bomb when you use it during sex!
The 5" Black Silicone Inflatable Butt Plug is made of silicone, a material used in making safe adult toys. Silicone is known for its durability and flexibility, which is what this anal plug offers. This toy can be expanded up to 10 cm., giving you a full feeling and a remarkable stretch. Furthermore, silicone is hypoallergenic and phthalate-free. This means that the plug is safe to use. Plus, it has no undesirable smell, which is a rare quality of a butt plug.
The 5" Black Silicone Inflatable Butt Plug has a narrow end for comfortable insertion. This allows you to increase its size while inserted into the butt, fulfilling your anal desires. It also has a squeezable bulb — just like any other inflatable sex toys. It inflates the anal plug with air by squeezing the pump. So the harder you press it, the more air it gives to the toy; thus, the bigger it gets.
Aside from that, this anal sex toy has a valve. Its purpose is to keep the shape of the plug while it is in your butt and release the air when you are done with it. Just turn the screw clockwise to hold the inflated size and rotate the valve counterclockwise to bring it back to its original state.
The 5" Black Silicone Inflatable Butt Plug is ideal for both men and women. It gives your partner a one-of-a-kind sensation, resulting in an explosive cum. Thus, this inflatable badass toy is the answer to your partner's sexual needs.
What are you waiting for? Give your lover an explosive and memorable sex experience with the 5" Black Silicone Inflatable Butt Plug!
Material:Silicone
Length
Bulb: 8.3 cm./3.27 in.
Plug: 12 cm./4.72 in
Width
Bulb: 4.5 cm./1.77 in.
Plug: 3.5-10 cm./1.38-3.94 in