Clitoris Sucker Tongue Vibrator Double Stimulation Clit Sex Toys For Women
INFO
- Product Code: VA014483
- Availability: In Stock
₹11,880.0
₹5,999.0
Ex Tax: ₹5,999.0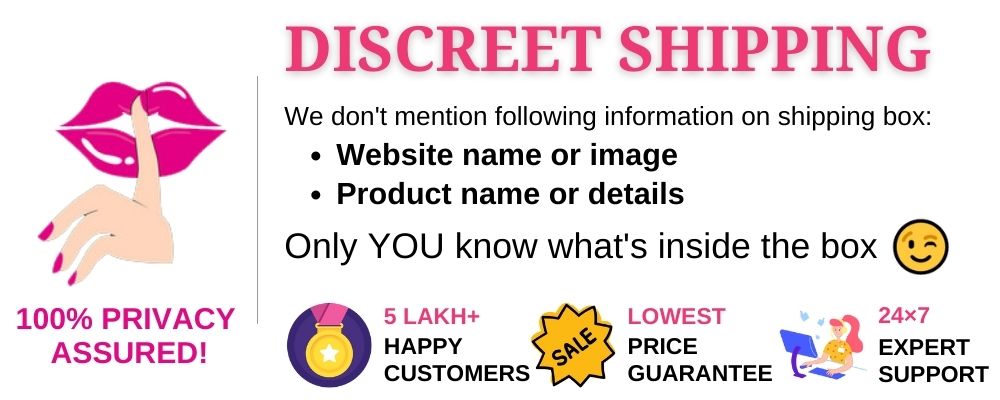 Innovative Vacuum Bubbling Vibration Technology
The swirling airflow formed by the vacuum vibration surrounds the clitoris, providing you touch-free clitoral orgasms, plus its smart tongue will maximize your sense of pleasure.
Sucking Vibrator
The vacuum clitoris sucking vibrator part of the sex toy creates air moving in a swirl which sucks your clitoris or nipples like a real oral sex pleasure. And the sucking vibrator can give you a powerful & unstoppable sucking feeling that will stimulate your sweet spot.
Licking Vibrator
The automatic tongue licking part of the sex toy is made of body-safe and soft silicone that can be used to lick your clitoris or nipples to get a lifelike licking stimulation. And the licking vibrator can offer you a unforgettable & stimulated sensitive part licking feeling to bring you different sexual pleasure.
2 in 1 Clitoral Vibrator
With the function of licking and sucking, whether you use it as a sucking toy or a tongue vibrator, it will tease your clitoris, anus, breasts and other sensitive parts to satisfy your lust.
Exciting Oral Sex Toy with 7 Modes
First use the sucking mode to tease your clitoris gently, arousing the sensation around your clit, then change to the licking side, enjoy the stimulation of the smart tongue, just like experiencing a real blowjob
Waterproof
This sucking & licking vibrator is IPX6 level waterproof that makes it easy to clean and you can use it even you are in the bathtub.
USB Charging Cable
The rechargeable vibrator is charged by USB charging cable. You can charge it by your PC, phone charger, power bank, car charger or anywhere there is a USB charger.
Portable Size
This double stimulation vibrator is cute and small enough so that you can put it in your bag conveniently. The portable size of the stimulator makes it easy to take along when you're traveling as well.
Sex Toys In Chennai