Couples Vibrator India Tongue Vibrator Oral Sex Clitoral Stimulator Adult Sex Toys
INFO
- Product Code: VA9328
- Availability: In Stock
₹22,400.0
₹5,999.0
Ex Tax: ₹5,999.0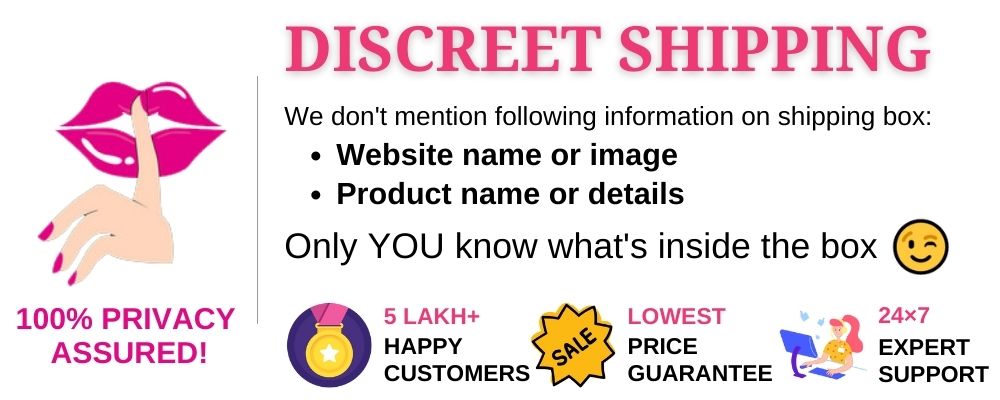 This tongue vibrator is designed for clitoral stimulation with its soft, silicone ticklers simulating oral sex. It has 8 modes of vibration and is made from non-porous, medical grade, hypoallergenic silicone. The shaft of the Tongue Vibrator is mildly flexible and the flickering teasers are designed to lap at your clitoris to mimic the sensations of oral sex.
Whisper-quiet
It's impressively quiet, which makes a nice change to some of my noisier toys! It comes with a bit of charge so you can play straight away; ideal for those of us who are a little less patient (me!!). The motor is situated near the top of the vibrator's head, so that part feels more intense. My favourite setting is the lowest constant speed as I just love the rumbles!!
Waterproof
Tongue Vibrator is waterproof so that makes it shower and bath friendly. You can have erotic water adventures! But do not submerge it for long periods of time and take care to thoroughly dry it after each use. Another benefit is that it makes it easier to clean. Just ensure you get your toy cleaner in between the little nubs and tongues!
How It Feel
The head of the Tongue Vibrator provides broad sensations which cover my entire vulva. I must admit, I was a little nervous initially about using it as the little 'tongues' look spiky! But then I found that it's generally fairly gentle and has multiple ways of using it.
I like to start by pushing the head of the vibrator hard into the entrance of my private parts. It feels so good this way, rumbling away on the lower speeds. I know the vibrations are rumbly as I can feel the sensations all around my vulva and even in my bum. I also enjoy holding the vibrator in place against my whole vulva, and gently rocking it up and down.
I also like to use the smooth back of the Tongue Vibrator for a slightly different sensation. Holding the Tongue at an angle means I can stimulate my clit with the little nubs (the smaller bits which sit around the 'tongues'). I have noticed the Tongue seems to gets hot with me, so it appears to be quite temperature sensitive. Which is quite nice in itself!