Dog Tail Plug Silicone 4 Sizes Plug India
INFO
- Product Code: VA203317
- Availability: In Stock
₹15,840.0
₹4,999.0
Ex Tax: ₹4,999.0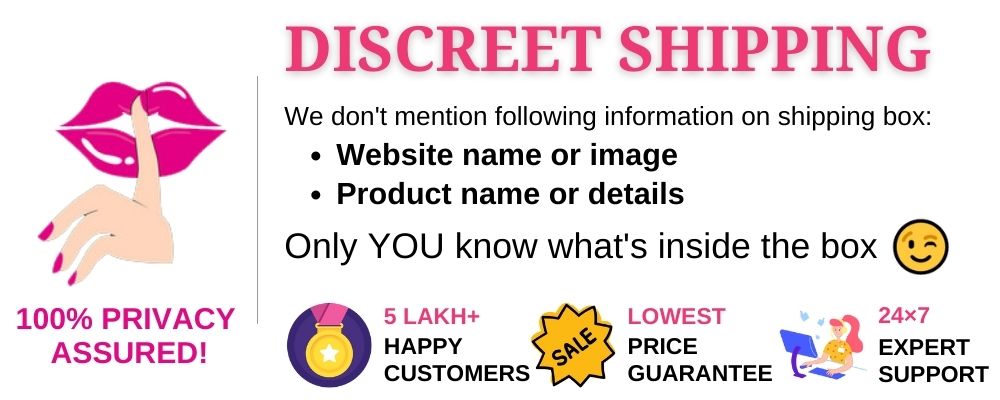 Do you want to look like a cute and adorable puppy and play rambunctiously? Fulfill that fantasy with this Dog Tail Silicone Plug.
The Dog Tail Silicone Plug is offered in 4 sizes to cover a gamut of needs of anal players. Whether you've just started your journey or you're an experienced anal player, there's one right for you!
Made of the finest quality silicone, this product proves to be a smart choice because it's free from harmful chemicals and it's non-porous. This non-porous material isn't a good breeding ground for bacteria. Silicone is also smooth to the touch and its squishy nature makes it a great butt plug as it sits comfortably inside.
A silicone-made toy is durable and lasts long if given the care it needs. One of which is to avoid applying a silicone-based lubricant on it as this will cause the toy to deteriorate. To keep its smooth surface, avoid rubbing it on any rough object. Store it when it's totally dry in a well-ventilated and shaded area to keep it pristine.
For a worry-free anal play, don't miss washing your toy before and after a session just to be sure it's hygienic. Use warm soapy water to wash it. If you and your partner share the same toy, cover the plug with a condom, which you need to replace when it's time to switch.
Our Dog Tail Silicone Plug is great for pet play. Like a dog, you can either be sweet and behaved, following your master's command to learn a few tricks or a misbehaving one with a bitchy attitude. Whatever mood you want to show, wag your tail with a booty shake. When it's time to hump, the doggie position is the best, of course!
Let your anal play excite and thrill you to the bone with this beautiful Dog Tail Silicone Plug! Buy now!
Handle: Silicone
Plug: Silicone
Length
handle: 7.87in
plug: XS: 3.74in, S: 4.13in, M: 4.33in, L: 4.72in.
Width
plug: XS: 1.89in, S: 1.97in, M: 2.17in, L: 2.36in.