32 Inch Pink Tail Plug Metal Butt Plug India Anal Play
INFO
- Product Code: VA203309
- Availability: In Stock
₹14,398.0
₹4,999.0
Ex Tax: ₹4,999.0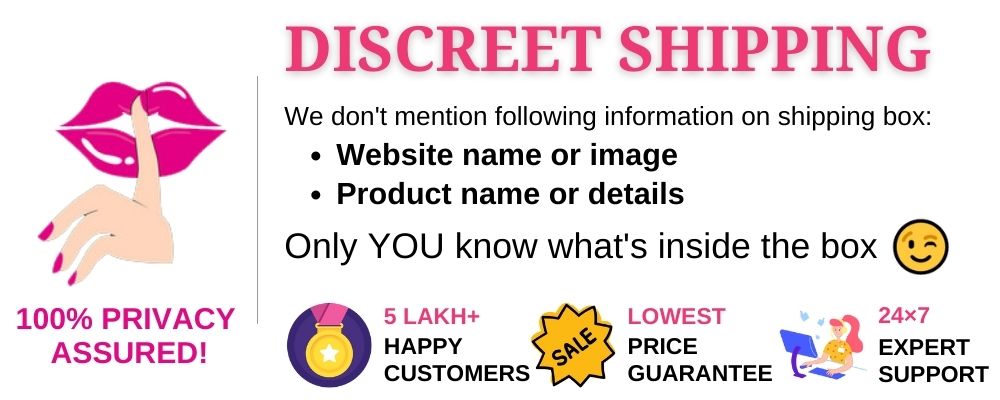 It is a cute fluffy fox tail with an eye-catching style. This lovely streaming pink as well as white fox tail butt plug is made with one point in mind-- to make your roleplay more intense as well as enjoyable. It is created pleasure as well as sturdiness. Picture your companion strolling on you sporting a long, cosy, as well as hot pink tail ready for activity.
A lot of individuals of this adorable fox tail state that it is unparalleled to any kind of other sex toy offered its rich, cosy synthetic hair as well as a wonderful fitting stainless-steel plug. The pink as well as white fox tail plug includes a soft, supple tail with cosy fur that really feels so great to touch. It additionally really feels good and also smooth on your skin, many thanks to a rich hairy structure.
The metal plug is made of 100% safe stainless steel for easy insertion and durability. Size is not a concern when choosing this sex toy. It comes in small, medium, and large sizes to fit everyone. There's a fitting size for everyone.
To make things even more realistic, the tail has a length of 75 to 80cm. It is long enough to give you that foxy look you desire. You can also get one for your partner as a gift. The naughty pink foxtail will definitely take things to a higher level in your role play. It's a sure turn on for both of you.
Color:Pink with white tail end
Plug material:Metal
Length:75 – 80cm / 32"