32" Brown Fox Tail Metal Plug India Tail Plug
INFO
- Product Code: VA203312
- Availability: In Stock
₹14,398.0
₹7,199.0
Ex Tax: ₹7,199.0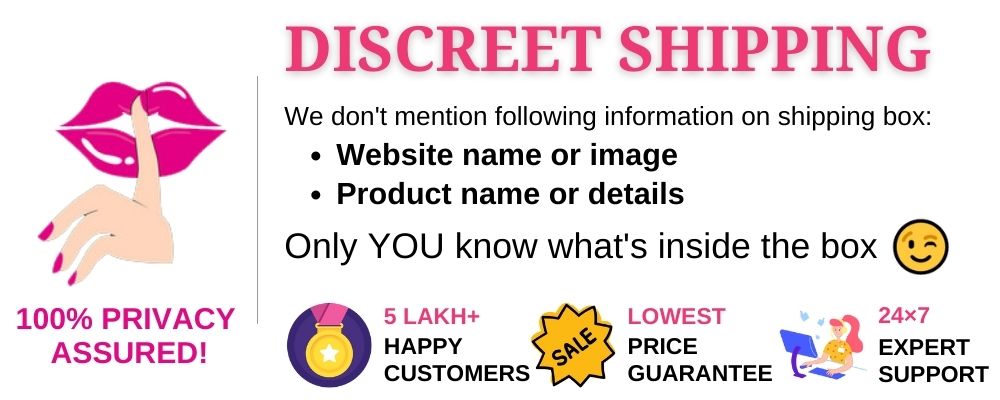 This is a real-looking fox tail butt plug made with synthetic fox fur. It is designed to bring out the real boudoir in you and add more fun to your role play. If you are looking for a really hot way to set the mood for a night passion, then grab this wild foxy brown tail plug.
The long brown furry tail comes with a smooth metal plug made of safe, non-toxic stainless steel material. It's smooth enough for easy non-painful anal stimulation. Lube it with your favorite lubricant for more intense results.
The plug is made of safe medical grade stainless steel. It is available in small, medium, and large sizes to fit every user. You'll definitely get a size you are comfortable with. Most users of this brown plug have expressed great satisfaction with its natural wild look and performance.
The tail end has rich, fluffy brown fur that feels soft to the skin, thanks to a smooth texture and solid construction. The tail is long enough with a length of between 75 and 80 centimeters. The entire tail weighs just 97.5g despite its full fluffy fur and length. It's a super elegant yet wild toy for those special nights of fun and sexual exploration.
The long brown fox tail butt makes a perfect gift for your partner too. Start exploring the wild side of sex with this real-looking fox tail butt plug.
Plug Material: Metal
Length:75-80 cm / 32"