Bellatrix XXL. Made to order
INFO
- Product Code: VAHM0022
- Availability: 2-3 Days
₹18,644.0
Ex Tax: ₹18,644.0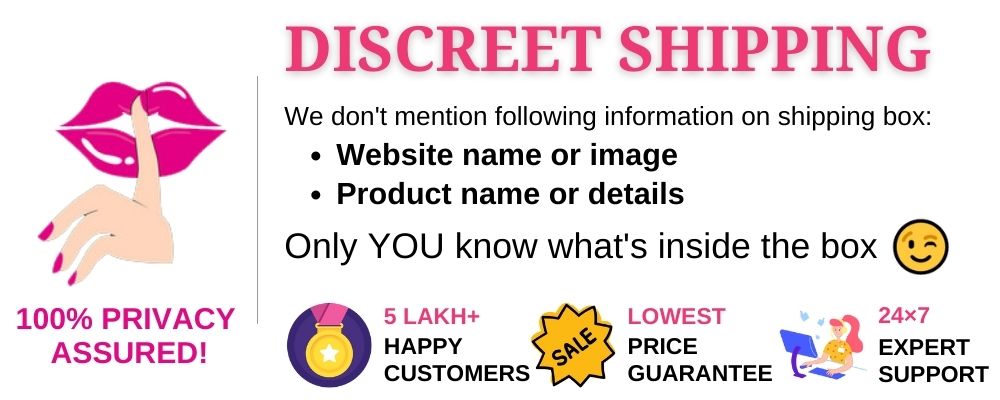 Highlights
Handmade
Materials: Platinum cure silicone
The Bellatrix Race is composed of three aliens with different bodies that possess the standard genitalia found in this part of the galaxy, they are known as Belles, Lads, and Trixies.
Belles are female-like and are the larger, stronger kind. They can bear children by mating with Trixies and they do so plentifully, with an average of eight offspring per birth, with random quantities of each kind but never a blend of both (hybrid), and they only have to mate once in their lifetime to continue bearing children. Trixies, who possess both, male and female genitalia, can produce offspring by mating with Lads, who are male-like and are the smaller and fragile kind.* Their offspring always comes in pairs with one of each, losing the weaker Lad when the occasional miscarriage .
When a Lad and a Belle fall in love they form a childless family, they are seen as an exemplary couple, exalted by society (since overpopulation is a rampant problem due to the extremely fertile union between Belles and Trixies). Trixie-Lad families also hold an honorable position in society leaving Trixie-Bell families to be regarded as lower class as they are often burdened by financial problems and domestic violence.
When a Trixie falls in love with another Trixie, or better said.. in the extremely rare case of Trixies falling in love and becoming exposed, both are immediately decapitated in a public square. The Ancient Bellathrix Scrolls (the equivalent of a Bible), warn about the fatal consequences of same sex Trixie unions as they can produce as offspring an abominable being with extraordinary strength, abnormal physical features and a predatory instinct capable of enslaving the entire population and turning their planet into a sadistic hell of torture and unspeakable terror that, as according to their scriptures, has happened once before in ancient times. But even with such paramount risk on their heads Thrixies stand out as the dominant kind with their unions with Lads forming an elite part of society and the infertile Belle-Lad unions being bumped up to Hollywood-celebrity-like status.*
If there is something to be learned from this is that we humans are not alone at being so troubled by our sexuality, that we are not the only ones ridiculously trying to apply moral rules from ancient proverbs to our lives, and that the violent nature of the ways in which we reproduce or satisfy our sexual needs can have traumatic effects in just about any type of civilization. Lucky are the Proxyan race who discuss their favorite sexual positions at the dinner table and give each other trophies after losing their virginity or just for scoring a nice piece of ass.
Circumference at event horizon: 15.50"
Insertable length: 12"
Overall length: 13.50"
Weight: 5.9 lbs
Firmness:
Soft: Ecoflex 00 30
Med Firm: Ecoflex 00 50
Colorations:
Mint: Economic
Kinetic Camo: A marble of Black, Silver and Military Green
Bellathrix is the prophesied and long awaited second hole romancer that my collection needed. Don't be discouraged if you can't conquer the 12" insertable yet because there is a 11.5" nook right after the event horizon where you can claim a partial victory that is substantially satisfactory. Don't be afraid about the girth either because the main side fins were specifically designed to provide a smooth ascent up that that 15" circumference mountain as they remain subtle in shape and never expand dramatically. His elasticity and bounciness are very similar to Cassini's but I must emphasize that the main rewards here are those two final nooks near the base at 11.5" and 12" where you can lock and enjoy your victory while your hole is clamped apart in overwhelming ecstasy… let's see for how long you can stay there.
Oh btw, I can't tell if he feels better with a core or without. Without one you'll linger in suspense a bit longer at the event horizon but both choices feel overwhelmingly pleasurable.
*This model represents the sexual male-like sexual organ of a Thrixie alien, whose body is of female appearance.
* Currently same sex unions between Lads and those of Belles are deemed acceptable but looked down by society as well even though they are infertile, but political activism is attempting to change that.